RELEASE: Introducing first peer network dedicated to technicians
TechForce introduces the first peer network dedicated to advancing the careers of future and working transportation techs
JoinTechForce.org is free and designed to help solve the tech shortage
March 24, 2021 — SCOTTSDALE, AZ — TechForce Foundation, a national 501(c)(3) nonprofit, has introduced a free platform dedicated to launching and advancing the careers of next generation technicians – JoinTechForce.org.
As the largest provider of scholarships for post-secondary tech training (more than $1.5 million annually), TechForce has been dedicated to solving the transportation technician shortage by helping students to and through careers as transportation techs since 2005.
"Next-gen techs are digital-native, yet there was no commercial-free digital environment for them to connect with peers, showcase their talents, check out employers and compete for points, status and prizes," according to TechForce CEO, Jennifer Maher. "This is the first and only peer network of its kind. It is full of engaging content and designed as the place for aspiring and working techs to explore and advance their careers. With the support of our many partners, TechForce developed this peer network to meet this need. JoinTechForce.org is full of dynamic content that is refreshed daily. Designed by GenZers for GenZ, it is gamified to keep it fun and tap the competitive nature techs are famous for."
JoinTechForce.org includes ways to:
– follow industry trends and connect with peers and employers
– compete and climb the leaderboard in daily trivia and other competitions
– earn prizes from industry partners
– learn about events, win free tickets, and see what's going on in the area
– apply for more than $1.5 million in scholarships awarded annually
– access free videos and informative content to explore interests
Maher continued, "Because TechForce works with many leading companies, educational institutions and associations, our neutrality helps us accomplish things together that would be nearly impossible to tackle independently. Our partners share our dedication to placing the students and professionals first and insisted that our network not be an advertising platform. This enables us to provide fun, engaging and rewarding experiences that keep people coming back for more. Thanks to our generous supporters, we have been able to make valuable educational content free to our network. Much of the educational content within the site is fee-based outside of our network."
Although the network is designed primarily for future and working techs, it is also popular with instructors, industry professionals, hobbyists and enthusiasts.
What participants say about JoinTechForce.org:
– "I can't believe there is a place just for people like me." – Chris, post-secondary student
– "I like being able to communicate within a specified community/group of people with mostly the same interests." – Jose, CTE student
– "I would totally recommend this site to my friends." (Average student rating on a scale of 1-10 was 9.2)
– "I liked the trivia and challenges. They challenged my knowledge and I learned some new stuff too." – John, high school student
– "One stop shop – It's great that you have other career information, students, colleges, industry experts, instructors all right there in the system. That is so helpful for a student who is specifically interested in exploring these types of careers. You can get lost on the internet and a lot of the information can be outdated. This is such a great tool!" – Lisa, CTE instructor
– "It's a great way to connect students with the industry and almost serve as a Linkedin type of platform. We enjoyed the trivia and training opportunities as well." – Jay, high school instructor
– "I especially liked how it explained what the correct answer was immediately and the system has other ways you can earn points and engage. Engaging, interactive and a great learning resource all in one." – L. Kennedy, high school instructor
– "TechForce made it so engaging that our students (and instructors) enjoy coming back frequently." – Bob, post-secondary administrator
– "As an industry professional, I am blown away, there is nothing like this out there. Informative, engaging, and fun. – Tony, OEM executive
About TechForce Foundation
TechForce Foundation is a nonprofit, 501(c)(3) with the mission to champion students to and through their technical education and into careers as professional transportation technicians. The Foundation distributes more than $1.5 million in scholarships and grants annually, thanks to its generous corporate sponsors and donors, and spearheads an industry-wide workforce development initiative to help encourage and support more young people to pursue the vehicle technician profession. For more information, visit www.TechForce.org. Follow us on Facebook, Instagram, Twitter and LinkedIn.
Supporters that have helped bring this network to fruition include:
New Ford Tech, AutoZone, WD-40, General Motors, Advance Auto Parts, Shell-Pennzoil, Snap-on, Universal Technical Institute, Penske Truck Leasing, Daimler Trucks North America, Toyota USA Foundation, Carmax, Volvo, Cengage Learning, CRC Industries, FedEx Freight, SunState Equipment Co., Autoshop Solutions, 10 Missions Media, Babcox Media, Endeavor Business Media, Wrench Nation, Cars Yeah, American Rental Assoc., American Trucking Assoc. – Technology & Maintenance Council (TMC), ASE, ASE Education Foundation, ASE Training Managers Council (ATMC), Association for Career and Technical Education (ACTE), Auto Care Assoc., Automotive Communications Council, Automotive Maintenance and Repair Assoc., Automotive Service Assoc., Center for Advanced Automotive Technology (CAAT), Collision Repair Education Foundation (CREF), Coordinating Committee for Auto Repair (CCAR), Marine Retailers Association of the Americas, Minn. State Transportation Center of Excellence, Ntl. Automotive Service Task Force (NASTF), National Coalition of Certification Centers (NC3), Ntl. Center for Autonomous Technology (NCAT), SkillsUSA, Ntl. Assoc. of Automobile Clubs of Canada, Women in Auto Care.
Media Contact
Mike Pressendo, Contact Info
Resource Links:
– :60 Overview – YouTube: https://youtu.be/61PcSf_raTI
– :30 Overview – YouTube: https://youtu.be/OHd0qGZd8TY 
– Graphics: https://adobe.ly/3vKcoZ0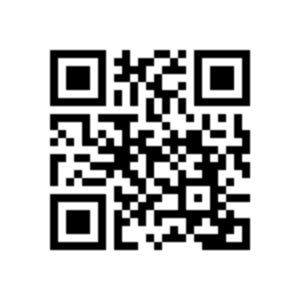 – Download QR Code for JoinTechForce.org: