A national nonprofit 501(c)(3) supporting students' technical education and careers.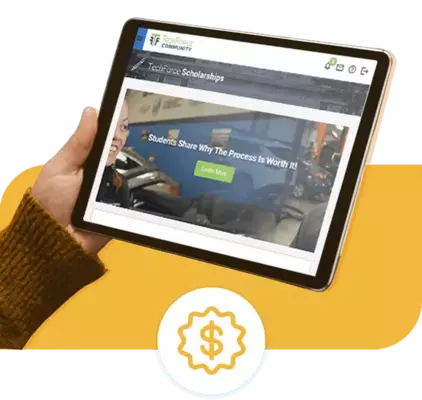 TechForce will award $2.3M in scholarships and grants in 2023 for students to get their technical education in auto, aviation, diesel, collision, marine, motorcycle, vintage, or motorsports maintenance.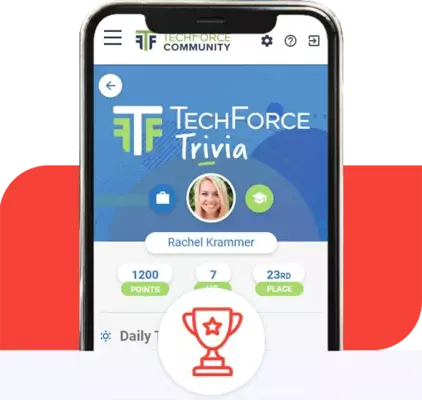 Build your knowledge and climb the leaderboard by playing trivia, entering contests, taking eTrainings, and signing up for free event tickets to races, rallies, car shows and more..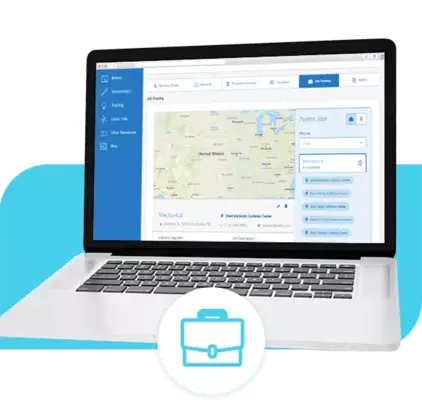 TechForce connects aspiring technicians to apprenticeships, part-time jobs while in school, and full-time entry-level to master technician careers. Meet employers who invest in and support techs.
TechForce's Charitable Mission
TechForce Foundation is a nonprofit 501(c)(3) with the mission to champion all students to and through their education and into careers as professional technicians. 
Donations to TechForce are tax deductible.

Your cash contributions support TechForce's career exploration, technical education and workforce development programs for students pursuing a technician career.

 Donate equipment, tools and training aids for local high schools. Gift tickets to sponsored events for future techs to attend. Donate tires or car repair services to help students complete school. 

Most young techs lack role models and a business network. Volunteer to host them at events, speak to classrooms, be a mentor, and tell your story.
There's Something for Everyone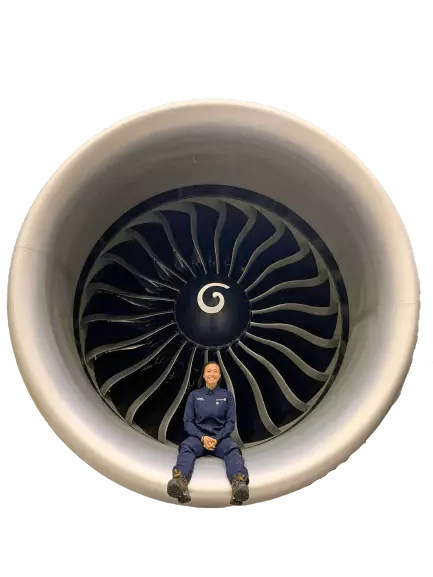 STUDENTS

TECHNICIANS

INDUSTRY PROS

COMPANIES

SCHOOLS
Interested in aviation, automotive, diesel, marine, motorcycle or welding? If you're a student, you can unlock a world of opportunity! Grab scholarships, play games, win event tickets, network with industry pros, and ignite a career in the field you love.
Sharpen your skills with free training and access to certifications. It's a chance to network with like-minded professionals and stay ahead of the game.
Help use your expertise to make lasting positive change. Connect with aspiring professionals, find young talent, share your hobby, and help open the doors to success.
Now's your chance to grow brand recognition, strengthen the workforce, and make a difference. With TechForce access, you can recruit talented individuals, broadcast events, post career opportunities, and stay connected to the industry's top pros.
Help students unlock their full potential. Link up with students looking to start their technical education, host events, and stock your classroom with passion-driven students.