TechForce Foundation is a nonprofit 501(c)(3) that relies solely on the charitable support of individuals, foundations and businesses. 
Your donation fuels our scholarships, and career exploration/workforce development programs.
Each year we receive roughly 6,000 applications from financially-disadvantaged students needing support through their education. We currently can only fund 1 out of every 3 students. 
Donate today so we leave no future tech behind. Together we can build these futures to ensure students find an education and career that fits. 
You can submit via credit card with the link below or you can send a donation to 12621 N. Tatum Bld #304, Phoenix, AZ 85032
Individuals can make small, medium or major gifts to support our mission. 100% tax deductible.
Small businesses, corporations and foundations craft win/win, contractual strategic alliances.
Anyone can donate cars, tools, gift cards and equipment to support students, schools and TechForce.
Join TechForce's volunteer corps nationwide as a speaker, school liaison, mentor, event host and more.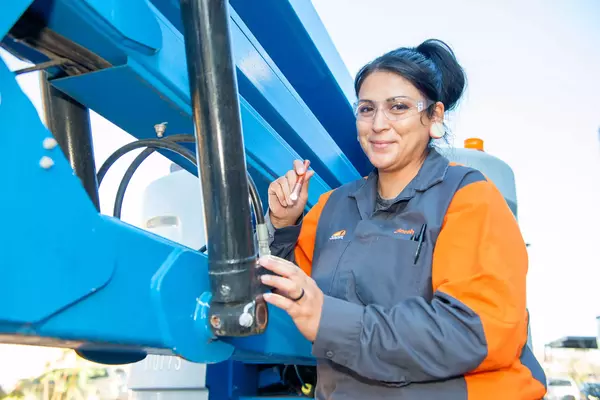 Whether you're a small business, a large corporation or a foundation, we craft win/win strategic alliances that positively impact technical education, workforce development, the tech shortage, and the lives of future techs.
Our strategic alliances bundle cash and in-kind donations, employee volunteerism, and cause branding with engagement opportunities, including named scholarship funds, local activation with schools and events, co-branded marketing campaigns, and tie-ins with our DEI initiative.
Want a small way to support the cause?
Be a Professional Member for a donation of $499 annually. Receive:
Recognition on the website and annual report
Monthly eNews subscription and annual Supply & Demand Report
Business profile in TechForce

™

Invitations to special events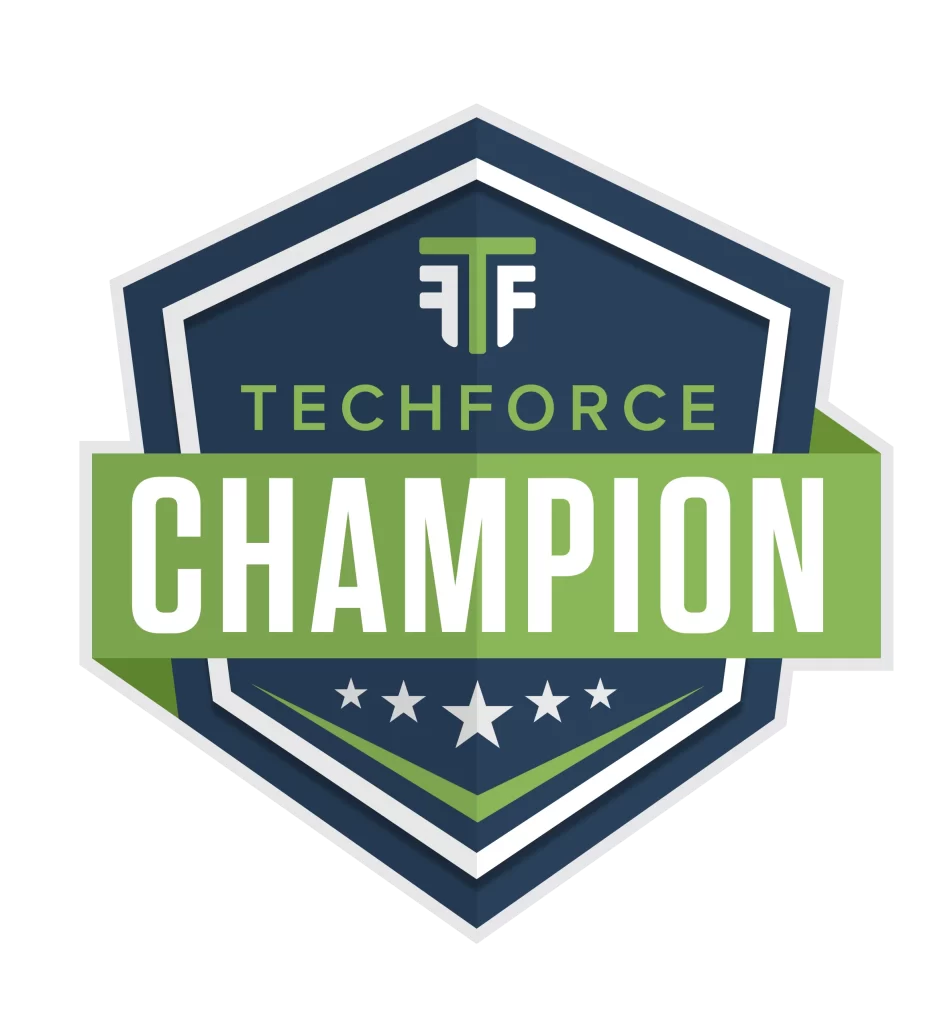 TechForce Champions are small businesses* under $10M in annual revenue that rely on techs.
These employers and brands support TechForce's mission while engaging with aspiring techs.
Donate just $89 a month** via credit card to be named a TechForce Champion. Donations are 100% tax deductible.
TechForce Champions receive:

Use of the TechForce Champion badge in shop, on uniforms, on your website
Recognition on the website and annual report
Monthly eNews subscription and annual Supply & Demand Report
Business profile in TechForce

™

Post an apprenticeship in TechForce

™

Post a technician-related job year-round in TechForce

™

Invitations to special events
Employee volunteer opportunities
Tools

Vehicles

Cut Aways

Safety Equipment   

Lifts     

Consumables

Paint Mixing/ Spray Systems
Grocery/Food Vouchers

Rental Cars

Hotel/Motel Rooms

Airline tickets

Moving Van Rentals

Tires 

Gas Cards 

Ride Share Credits
TechForce Ambassadors help us spread the word via their network, speak at or visit nearby tech schools, host students at local events, serve as mentors or simply connect us to others. This amazing volunteer corps serves as our boots-on-the-ground, helping to impact the education and career success of thousands of students across the U.S. and Canada.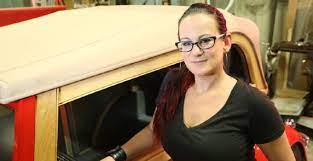 Sarah 'Bogi' Lateiner is an automobile mechanic, small business owner, technical educator, and reality-TV personality. Bogi is known for teaching car maintenance and repair classes for women nationwide.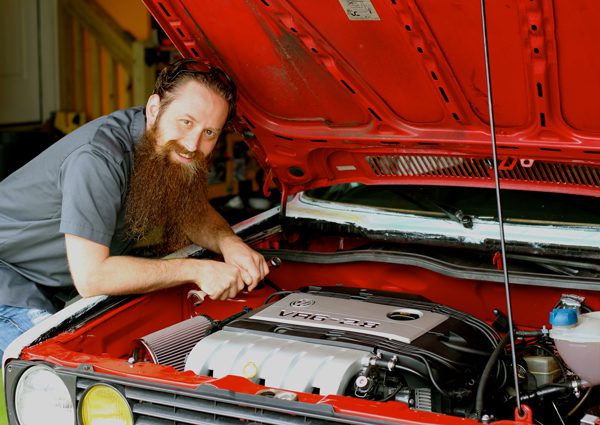 Charles Sanville, aka The Humble Mechanic, is a Master Certified Volkswagen technician who turns wrenches on modern Volkswagens. His website builds relationships between technicians and customers.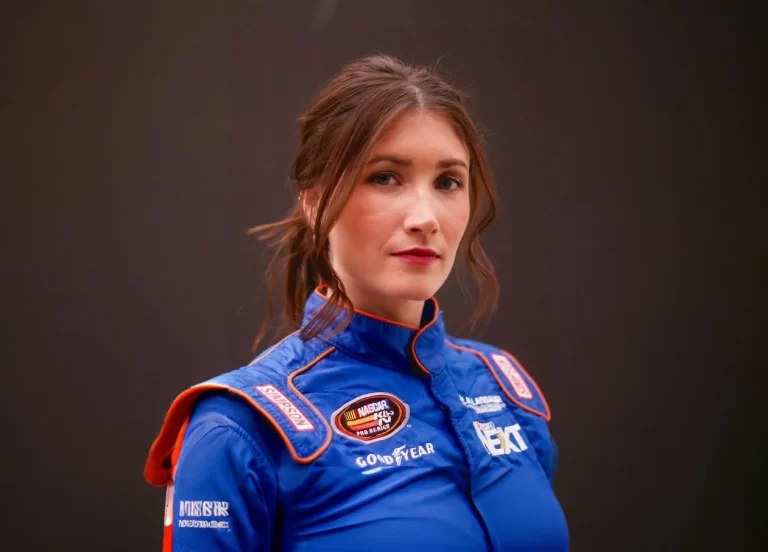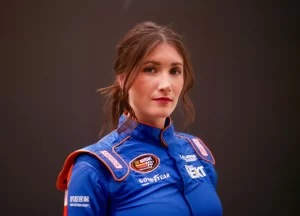 Julia Landauer is an American professional stock car racing driver and motivational speaker. She currently races in the NASCAR Whelen Euro Series' EuroNASCAR 2 division with PK Carsport.
provides the boots, voltmeter, and safety glasses for a new student which are required for starting school
funds a life happens grant to cover a car breakdown for a student so they can get to school
provides a week of housing for a veteran whose housing stipend doesn't kick in until after school starts
provides essential training equipment for a classroom
"My heart swells when I see the smiles of young people sharing our passion for cars, racing and the auto industry ."
John and Lisa Weinberger enjoyed a life and career together immersed in cars, racing and the automotive industry. John started as a mechanic, went on to own Continental Motors, a significant dealership in Chicagoland, became an avid car collector and vintage racer. 
When John passed in 2020, Lisa established the Driven to Care: John F. Weinberger Legacy Fund and selected TechForce Foundation to administer the scholarships and student experiences. Hundreds of students a year now benefit from this career exploration and technical education support.
Is TechForce a nonprofit 501(c)(3)? Are donations tax-deductible?
Yes, TechForce Foundation is a charitable, nonprofit with its 501(c)(3) designation from the IRS. Contributions are tax-deductible.
Is TechForce national or local in scope?
TechForce is an Arizona nonprofit corporation working nationwide to power the technician workforce. Our TechForce Network is a Cloud-based, social network for students, working techs, instructors and employers. Students attending any accredited post-secondary tech school across the U.S. can apply for  scholarships, tap resources and attend student experiences. At the same time, TechForce works locally through school partnerships, event producers and TechForce Ambassadors to foster local relationships and boots-on-the-ground, community engagement.  
How do I become an Influencer or Ambassador?
TechForce welcomes volunteers who are serious "connectors", willing to introduce us to their vast network/followers, help fundraising and build awareness of TechForce and its mission, able to public speak and conduct media interviews on our behalf, host student groups at car shows and events in their communities, and represent TechForce locally with our donors and strategic alliance partners. If you are interested in becoming an official TechForce Influencer/ Ambassador, complete the Volunteer Application. 
How much time does volunteering take?
As a volunteer, you're in the drivers seat and can choose options from 30 minutes once in a while to on-going, monthly commitments. Elect to give 30 minutes at your area car show to greet a small group of students, introduce them to club members and briefly share the stories behind the cars they're seeing. This small act can change the trajectory of students' futures dramatically. Volunteer to have lunch with a group of students who have benefitted from your scholarship donations to put a face and mentor behind the gift. Serve as a judge once a year at a skill competition or online recognition contest. Help to fundraise, public speak, or serve on a committee. You tell us what you're interested in doing and how often– and TechForce will plug you in accordingly.
What value and benefit might I receive by donating to TechForce?
First and foremost, we hope you value the societal impact your contribution makes. TechForce custom crafts our donor relationship to move the needle on causes they're most passionate about, from youth, career exploration and technical education to workforce development, solving the shortage, and sharing the passion for cars with the next generation. 
Second, TechForce has built an infrastructure to deliver great, deliberate value to our investors, from impact measurement, ability to meet students and aspiring techs, community relations and PR, employee engagement and volunteerism, customer activation, brand building, experiential marketing, the ability to post jobs and hire techs, and opportunity for TechForce to administer scholarships, student experiences or tech school support in your name (or that of a loved one or business).
Finally, both companies and individuals may enjoy a charitable tax deduction, and often companies elect marketing or business expense write offs. 
How do I donate in-kind stuff? Is it also tax-deductible?
TechForce accepts in-kind donations that are on our list of mission-critical items needed by schools, students or TechForce itself and that have a current fair market value of at least $5,000+
Yes, donations of budget-relieving items may be eligible for charitable tax-deductions.
If you have an in-kind donation, contact info@techforce.org. TechForce will grant the donation to a deserving school or student through its application & grant system. Our partner FedEx Freight ensures equipment donations get delivered to school recipients.