Influencers & Ambassadors
TechForce Celebrity Ambassadors are dedicated professionals in their technical careers who have grown in the industry and in the spotlight. They generously give of their time and talent to make sure the up-and-coming techs know about their journey, the resources and the possibilities that exist for them. 
Sarah 'Bogi' Lateiner is an automobile mechanic, small business owner, technical educator, and reality-TV personality. Bogi is known for teaching car maintenance and repair classes for women nationwide.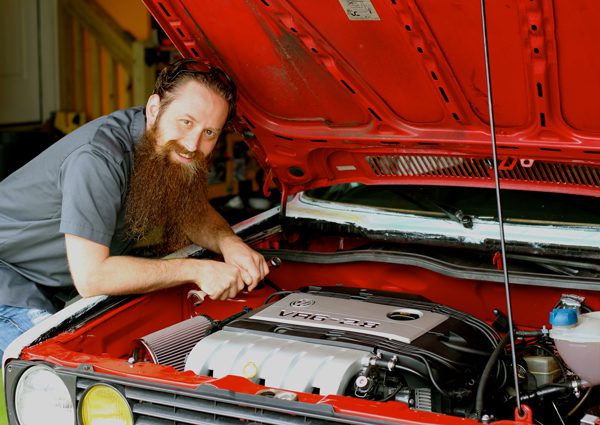 Charles Sanville, aka The Humble Mechanic, is a Master Certified Volkswagen technician who turns wrenches on modern Volkswagens. His website builds relationships between technicians and customers.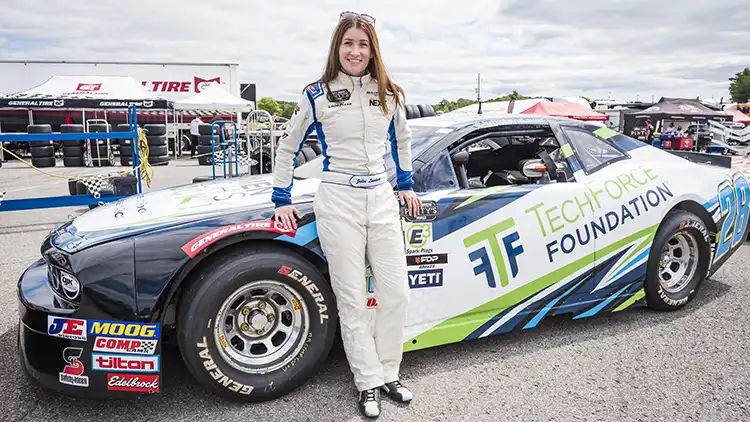 Julia Landauer is an American professional stock car racing driver and motivational speaker. She currently races in the NASCAR Whelen Euro Series' EuroNASCAR 2 division with PK Carsport.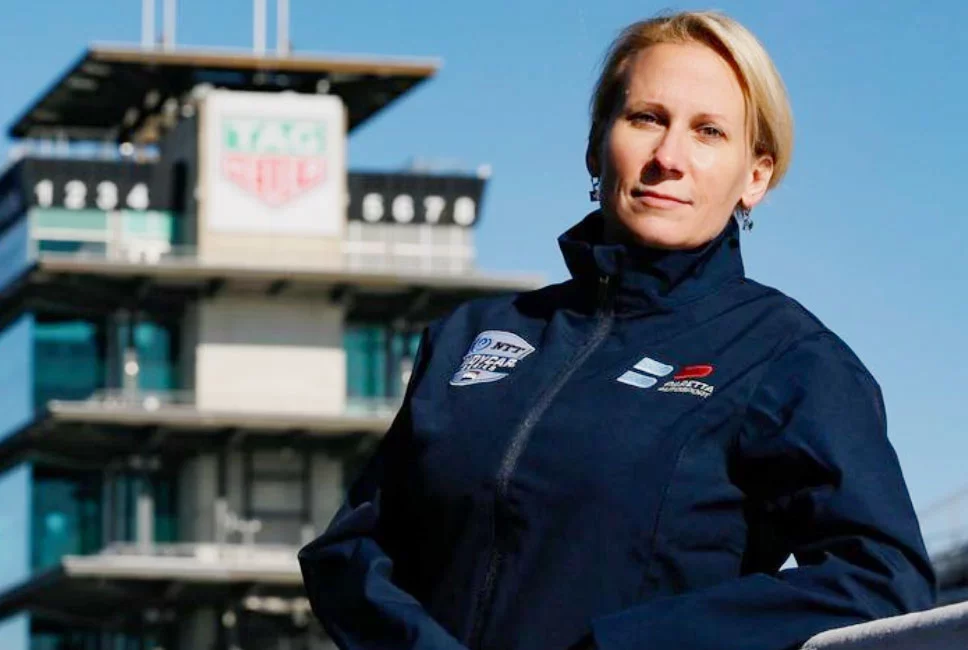 a founder and CEO of Paretta Autosport, a professional race team in the INDYCAR series showcasing female talent in motorsports. Beth works tirelessly on her core mission to encourage girls and young women to pursue careers and skills-based learning in STEM professions, including motorsports and automotive. Beth is co-founder of Women in Motorsports North America (WIMNA) and was named one of AutoWeek magazine's "Secret People" who will change the car world.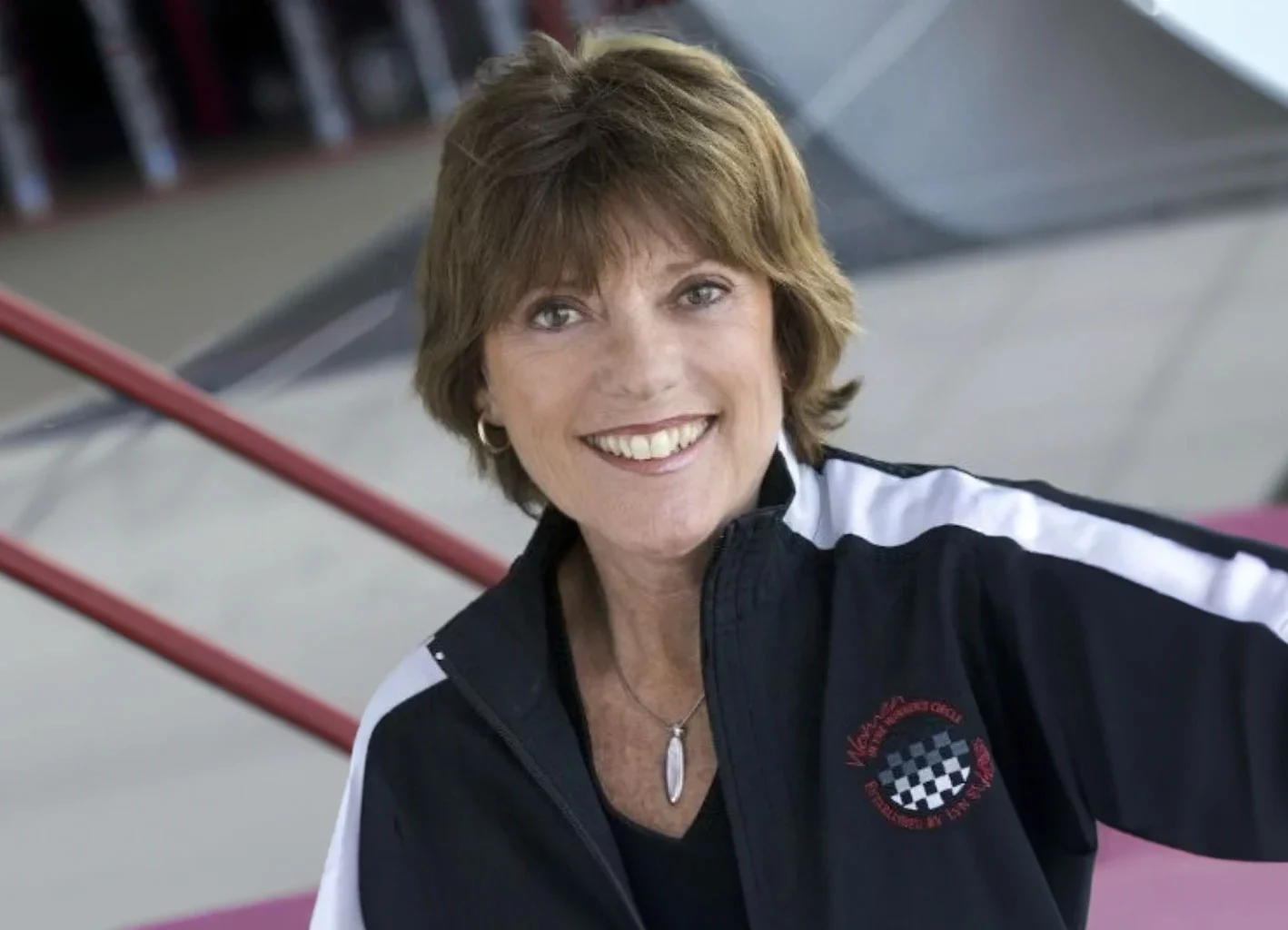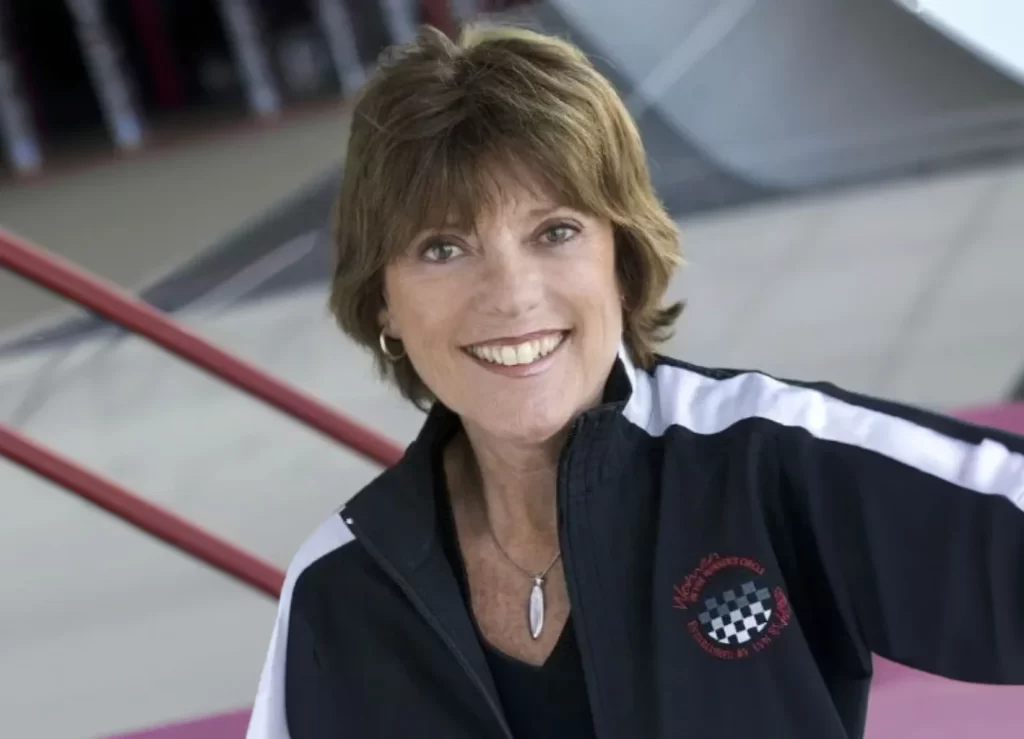 an American race car driver who competed in the IndyCar series with eleven CART and five Indy Racing League Stars to her name. Lyn is co-founder of Women in Motorsports North America (WIMNA), Founder of Women in the Winner's Circle and former President of the Women's Sports Foundation. Lyn is known as an ambassador of the sport for females and all young drivers, and was recently inducted into the Automotive Hall of Fame.
TechForce Influencers are exactly what the name suggests–young people of influence not only in the racing world and industry itself but also online. Our influencers are dedicated to sharing the fruits of their influence to ensure students from all over the nation know about TechForce's mission, scholarships, and opportunities in the TechForce network. 
Fixers are outstanding young adults well versed in their technical careers and always ready to amplify TechForce's mission. The Five Fixers are engaged to make sure the voices and vision of young adults in the industry are seen and heard.
TechForce Ambassadors come from various professional backgrounds and interests with one thing in common, a passion for the industry and a vision for a better future for technicians. Ambassadors are located all across the United States, ready and able to share their skillset to further the TechForce mission. Sign up today!
Aaron Golas

Anthony Moore

Arianna Afzal

Ben Walker

Beth Paretta

Bethaney Bowman

Brian Gutierrez

Cale Risinger

Camrie Caruso

Carlos Smith

Caroline Cassini

Cesar Martinez

Charlene Bower

Charles Sanville

Charles Woodruff

Chris Chesney

Cindy Barlow

Daniel Greenawald

Daniel Shuhart

Danny Richardson

Dara Lease

David Kibbey

David Morton
Denise Kingstrom

Devon Pastor-Guzman

Diane Fitzgerald

Ed Chipalowsky

EC Mueller

Eric Tucker

Fanny Perez Michaud

Frank Montes

Gary Lenzmeier

George Hoffman

Gregory Morgan

Glenn Dethy

Greg & Therese Settle

Hannah Chartrand

Hunter Keel

Ivan Thomas

Jack Curran

Jason Bochner

Jayme Blasiman

Jed Rapoport

Jeff DeMarey

Jeff Wilson

Jennifer Jarzembowski
Jerry Ellner

Jill Trotta

John Gowey

John Saccameno

Joshua Sandoval

Josie Whitlock

Katie Hettinger

Katie Kirk

Katrina Oyer

Kay Therkelsen

Ken Crossman

Kim Pritchard

Kozetta Chapman

Larry Cox

Lucas Armstrong

Luis Diaz

Majd Joumaa

Mario Recchia

Mike Wiant

Monica Baeza

Nushrat Ahmed

Patricia Wesley
Petra Schroeder

Rebecca Lee Black

Robert Rivera

Russell Kruse

Ryan Lublin

Ryan Sar

Scott Allen

Shelby Robinson

Shireen Doultani

Stacie Puckett Taylor

Steve DeMarzio

Steve Ford

Talena Handley

Tammy Whitted

Ted Bielitz

Timothy Heim

Tracey Hicks

Wayne Bridges

Willy Malisawa

Yolanda Gong

Zachary Parent
Volunteer to Support Future Techs
TechForce Influencers / Ambassadors Duties
TechForce Influencer / Ambassador Volunteer Program
Whether you can help with social media, public speaking, or hosting students at local events, play a role in the life of a future tech. Influencers/Ambassadors serve as our volunteer corps nationwide.
Thank you for your support!