Influencers & Ambassadors
TechForce Celebrity Ambassadors are dedicated professionals in their technical careers who have grown in the industry and in the spotlight. They generously give of their time and talent to make sure the up-and-coming techs know about their journey, the resources and the possibilities that exist for them. 
Sarah 'Bogi' Lateiner is an automobile mechanic, small business owner, technical educator, and reality-TV personality. Bogi is known for teaching car maintenance and repair classes for women nationwide.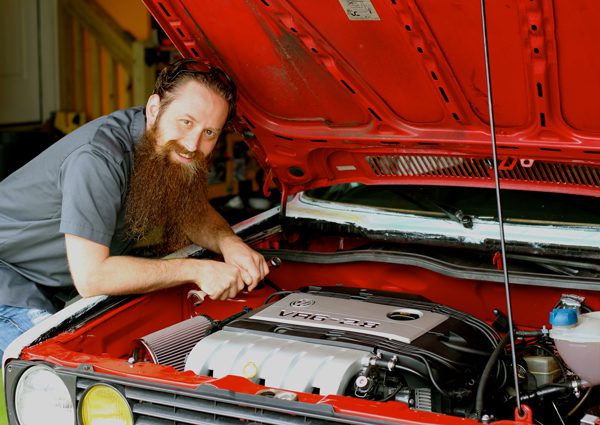 Charles Sanville, aka The Humble Mechanic, is a Master Certified Volkswagen technician who turns wrenches on modern Volkswagens. His website builds relationships between technicians and customers.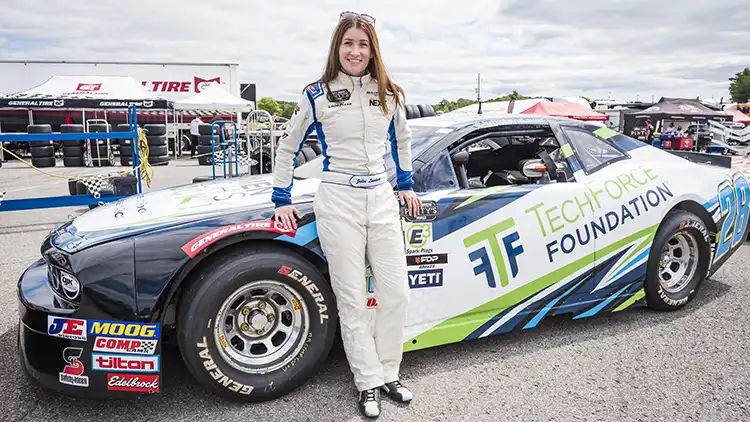 Julia Landauer is an American professional stock car racing driver and motivational speaker. She currently races in the NASCAR Whelen Euro Series' EuroNASCAR 2 division with PK Carsport.
TechForce Influencers are exactly what the name suggests–young people of influence not only in the racing world and industry itself but also online. Our influencers are dedicated to sharing the fruits of their influence to ensure students from all over the nation know about TechForce's mission, scholarships, and opportunities in the TechForce network. 
Fixers are outstanding young adults well versed in their technical careers and always ready to amplify TechForce's mission. The Five Fixers are engaged to make sure the voices and vision of young adults in the industry are seen and heard.
TechForce Ambassadors come from various professional backgrounds and interests with one thing in common, a passion for the industry and a vision for a better future for technicians. Ambassadors are located all across the United States, ready and able to share their skillset to further the TechForce mission. Sign up today! 
Anthony Moore

Ben Walker

Cesar Martinez

Daniel Shuhart

Diane Fitzgerald

Ed Chipalowsky
Frank Montes

George Hoffman

Greg & Therese Settle

Jack Curran

Jason Bochner

Jeff Wilson
Jill Trotta

Joshua Sandoval

Mike Wiant

Steve DeMarzio

Timothy Heim

Tracey Hicks
Volunteer to Support Future Techs
TechForce Influencers / Ambassadors Duties
TechForce Influencer / Ambassador Volunteer Program
Whether you can help with social media, public speaking, or hosting students at local events, play a role in the life of a future tech. Influencers/Ambassadors serve as our volunteer corps nationwide.
Thank you for your support!