Small Town Girl Abby is One Step Closer to her Heavy-Duty Diesel Tech Career thanks to a TechForce Scholarship
by TechForce Staff
Meet Abby Redman, a TechForce scholarship recipient studying to become an heavy-duty diesel technician in the United States. We had an opportunity to hear from Abby, and find out how big trucks became her passion.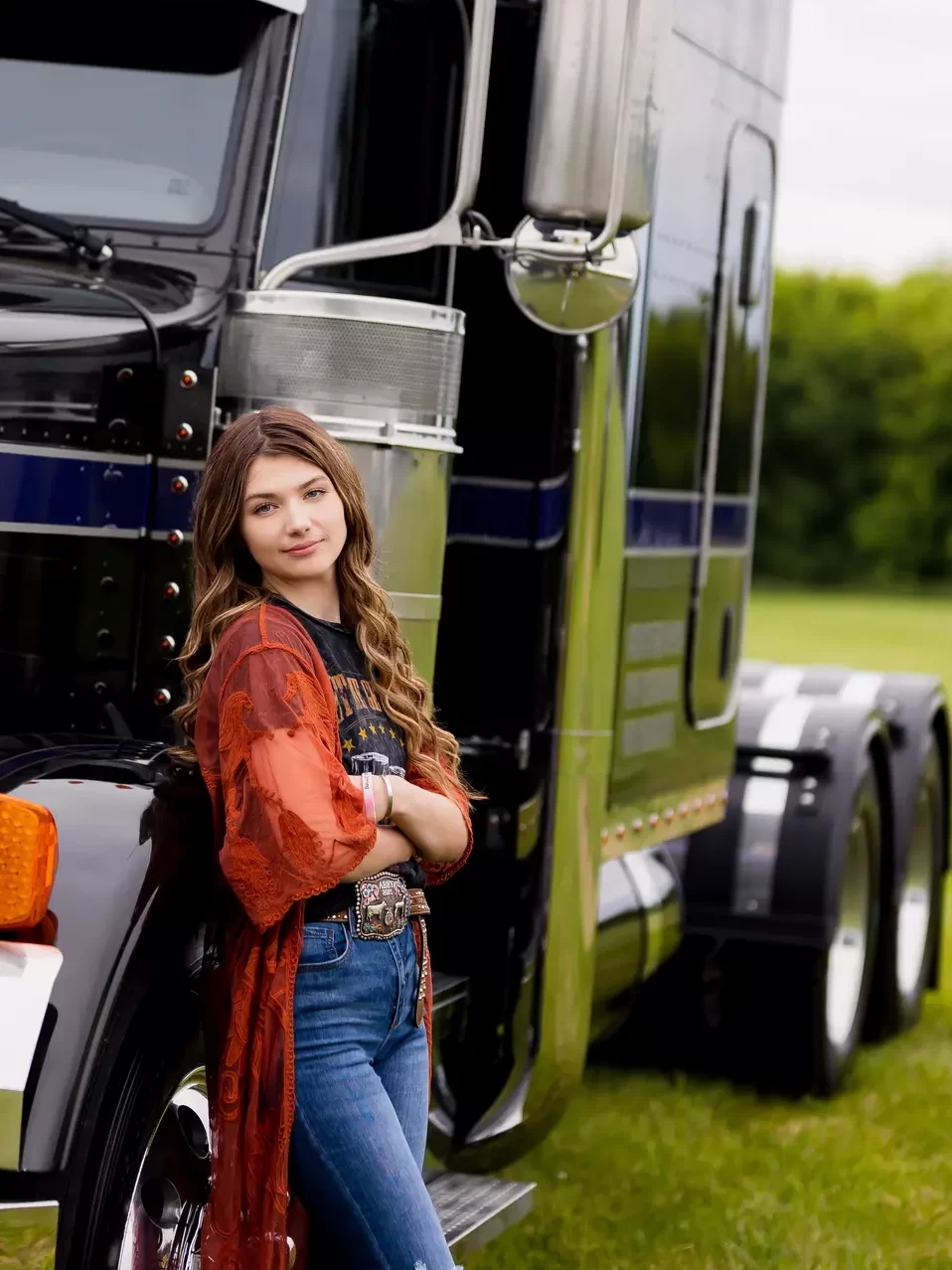 Being a Mechanic is in my Blood
Abby will proudly tell you she is a "small-town girl from Michigan." 
"When I was younger, I could be found in one of two places: on the dairy farm or in my grandpa's automotive shop," says Abby. 
"Both livestock and mechanics are very big factors that have helped shape who I am today. One could say that mechanics runs in my blood."
Abby continued, "My family is full of car mechanics and engineers as well as commercial truck drivers. I have chosen to take the heavy diesel route because I feel that while working on passenger vehicles is important, the work of heavy diesel mechanics can be seen as a dying field; not as many people do it because of the extensive workload and requirement for more physical exertion. In addition, the world of diesel is one of the parts of the backbone of the world."
How Abby Decided to Become a Diesel Tech
Abby didn't start off knowing a heavy-duty diesel technician career was for her. It was only after a combination of work and life experiences that she realized becoming a heavy-duty diesel technician career path for her.
"I have gained lots of work experience in many different fields. Growing up on a dairy farm I learned as much as I could about agriculture and running a farm. Later, I also started working at a local feed store, where my agriculture knowledge could shine and I could help others."
"However, I wanted to start working a job that pertained more to my future career as a mechanic so I started working at a local car shop. I learned various skills while working at this job. I loved being a mechanic, but I realized I wanted to be able to combine my love for wrenching with my interest in agriculture."
Mentoring Up & Mentoring Out
When the need arises, Abby easily falls into in the role of mentor.
"I am naturally a mentor. I often help and assist others who simply need a push. I have mentored and trained so many people in my life who just needed help or some encouraging words. Every day I try to make a difference in someone else's life by simply being the person that I needed when I was struggling on my own."
Abby is particularly passionate about mentoring girls and young women who are interested in technical careers. She says, "I encourage other girls to not let stereotypes hold them back and to follow their dreams. I want to be the girl others can look up to."
Abby has been awarded the Women Techs Rock scholarship. She is honored to be recognized as an aspiring female technician, and she is extremely thankful for the financial assistance this award provides her.
About TechForce Scholarships
A TechForce scholarship (or cash grant) is a financial award to aid students in paying for the cost of their technical education. It does not require repayment. TechForce scholarships are privately funded by our partners, meaning the funds come from corporate and individual donors – not the government. It's expected our scholarships are added to any other financial support you receive.
TechForce Foundation will award over $2.3 Million in 2023 to students in transportation technician programs around the country. Eligible technician programs include automotive, aviation, collision repair, diesel on- & off-road, motorcycle, marine & watercraft, restoration, welding, CNC and more!
Find a scholarship and apply today at TechForce.org/Scholarships