Gideon's Passion for Automotive: Made Possible by Hard Work and Powered by a TechForce Foundation Scholarship
by TechForce Staff
Meet Gideon, a TechForce scholarship recipient originally from the Democratic Republic of the Congo who is now studying to become an automotive technician in the United States.
Our staff had an opportunity to hear from Gideon on how his family created the opportunity for him to pursue his education in the US, and his plans for a career in the future of mobility.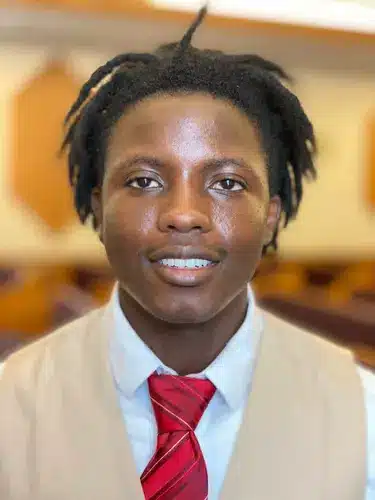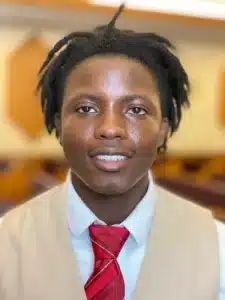 Developing a Passion for Automotive
Gideon's determination to achieve his goals is clear. "My dream career is to become an automotive inventor. I want to start my own business one day and build future cars."
However, he faced an all too relatable challenge early in his educational career. "I struggled to find something that I was passionate about as a kid. Now I found the automotive industry and it's the number one motivation I have for my life."
Thanks to his education in the United States Gideon was able to discover and pursue his passion for automotive. Without his family's hard work and perseverance in moving to the US, Gideon says, he would not have had the same opportunities.
"Life was really hard, especially for my mother. In the Congo, everyone is expected to pay for school from kindergarten through college. Most people don't have the money, so they either had to be taught at home or not at all, creating a cycle of poverty and lack of opportunity," Gideon explained. "This is why we came to the US for better education and more opportunities."
Adjusting to life in the US was of course a challenge, but as he puts it, "I do not consider failure an option."
His hard work is paying off – Gideon is thriving! "I've taken 14 classes at UTI and managed to stay above a 3.5 GPA while working at Firestone to gain experience. I've learned so many things, like basic maintenance, suspension, alignments, electrical diagnostics, and more."
TechForce Scholarships Create Space to Become "Best of the Best"
Gideon is thrilled and honored to have received TechForce Foundation's Ford FACT Pedal to the Metal MSAT Tuition Scholarship. The scholarship is one of many funded by Ford Motor Company and awarded by TechForce throughout the year to help students cover the cost of their advanced Ford-specific technician training courses.
Gideon is looking forward to continuing to further his education, and can't wait for his automotive career to officially begin.
In his own words, "For me, this is only the beginning of something big and I am really ambitious about it. After I graduate from UTI I will strive to be the best of the best. Then I will work my way up to start my own network for inventing unique transportation vehicles."
About TechForce Scholarships
A TechForce scholarship (or cash grant) is a financial award to aid students in paying for the cost of their technical education. It does not require repayment. TechForce scholarships are privately funded by our partners, meaning the funds come from corporate and individual donors – not the government. It's expected our scholarships are added to any other financial support you receive.
TechForce Foundation awards over $1.5 Million annually to students in transportation technician programs around the country. Eligible technician programs include automotive, aviation, collision repair, diesel on- & off-road, motorcycle, marine & watercraft, restoration, welding, CNC and more!
Find a scholarship and apply today at TechForce.org/Scholarships