The official newsletter of TechForce Foundation® , made possible by donors like you who believe students should find an education and career that fits.
MAY 2023
Hello,
Short on time? Here are three quick ways to connect now:
Nominate a technician for the 2023 Techs Rock Awards by today.
Join TechForce to access scholarships, events, training, and more resources for free. Invite your friends to join with you, too!
Donate. Help us champion technical education and careers so that communities thrive.
---
Top Stories
Nominate a professional technician for the 2023 Techs Rock Awards! Tell us about your colleagues, mentors, friends, and even yourself for a chance to win national recognition and a share of $18,500 in prizes at TechForce.org/TechsRock
TechForce scholarship brings Austin's technician dreams closer than ever
Austin has always been hands-on. "In high school, I found a group of friends that enjoyed cars… I even got to the point where my parents let me [work on theirs]." Thanks to a TechForce scholarship, Austin is now studying advanced technical training. "I can't wait for the future to come!" Read Austin's full interview here>>

Did you know an emergency expense as low as $450 can derail a student's education? That's why TechForce works directly with schools to provide emergency "Life Happens" grants when students need them most. Your support makes our mission possible. Donate to keep a student in school.
---
Scholarships & Grants
TechForce is awarding $2.3 million in scholarships & grants in 2023 to help technician students cover the cost of attendance, emergencies, and more. Sign in & submit your general application! 
Awards are made each month. Current opportunities include:
Ford Fund Auto Tech Scholarship ($5,000 ea /$2,500 per semester)
Accelerate! Tuition Scholarships ($1,000 – $2,500)
"Life Happens" Emergency Relief Grants ($400 – $1200)
Driven to Care John F. Weinberger Legacy Scholarship (up to $6,000)
---
Events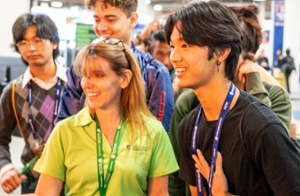 TechForce has your summer events
Summer is nearly here! Sign in to TechForce to view our full calendar of upcoming events near you. New events are added each week.
Students and instructors can request free tickets for these events in our current ticket giveaways:
Ridge SpeedTour | June 10 in Shelton, WA
Acceler8 at Formula Drift | June 23 in Englishtown, NJ
Mecum Kissimmee | July 6 in Kissimmee, FL
Portland SpeedTour | July 22 in Portland, OR
Mecum Harrisburg | July 27 in Harrisburg, PA
Acceler8 at Formula Drift | August 11 in Monroe, WA
---
TechForce in the News
---
Join our top-tier donors in supporting TechForce. Donate Now
---
Get the TechForce App