Under The Hood | July 2021
TOPICS IN UNDER THE HOOD FOR July 2021:
Kaylynn Simmons, an NHRA professional drag racing clutch specialist | Shell for a ticket giveaway to the Pennzoil 150 | Because I'm a Tech | Volvo Support TechForce with $30k | TechForce scholarship awarded to Kanda | Christian Brothers Automotive 10K in Scholarships | Join TechForce offer no-fee trainings | Luke Walker Technician to Shop Owner | Veterans Scholarship Resources | Join TechForce Fun Contests
Kaylynn Simmons made a career by turning "no" into opportunity
Meet Kaylynn Simmons, an NHRA professional drag racing clutch specialist and this week's Women Techs Rock highlight. Kaylynn heard "no" her entire career, but she didn't let that stop her. Instead of seeing the nos as the end of the line, Kaylynn chose to see them as opportunities. Hear Kaylynn's 
inspiring story here>>
 and share the story of a woman tech who you know rocks at 
TechForce.org/WomenTechsStories
Win free tickets to NASCAR race courtesy of Shell
TechForce has partnered with Shell for a ticket giveaway to the Pennzoil 150 at the Brickyard! Enter the giveaway in TechForce's peer network for your chance to watch the future stars of NASCAR compete on August 14 in one of the most exciting races on the NASCAR Xfinity Series calendar. Enter under "Events" at 
JoinTechForce.org
Coming soon: Because I'm a Tech 2021
"Because I'm a Tech…" is an opportunity for TechForce and our partners to educate and encourage parents and kids to explore the potential and lifelong benefits of hands on careers. We invite you to join us in sharing technicians' stories from August 23 to September 10, 2021. Tell the world what you've been able to achieve "Because I'm a Tech!"
Volvo renews support for TechForce scholarships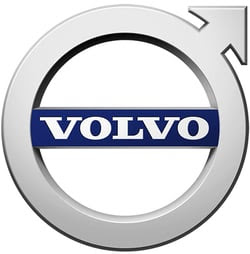 Volvo recently renewed its commitment to supporting the next generation of technicians with a $30,000 contribution towards TechForce Foundation scholarships. Learn more about Volvo and its commitment to the future here>>
Meet TechForce scholarship recipient Kanda
Kanda's family moved to the U.S. while she was in grade school. Despite the challenges of learning a new language Kanda became the first in her family to graduate high school. Now, thanks to the guidance she received from her high school auto teacher Kanda is studying collision repair and recently earned a TechForce scholarship. Find out how TechForce can help you with your goals here>>
Christian Brothers Automotive: Now supporting TechForce
Christian Brothers Automotive has joined the growing list of TechForce supporters with their recent $10,000 donation to TechForce's scholarship programs. Learn more 
about Christian Brothers Automotive here>> 
Join TechForce for free training from our partners
Can you easily explain how an electrical system works? Are you up to date on hybrid engines? Do you know how automated vehicles stay on the road? Stay up to date on advancing vehicle technology with free training from Advance Auto Parts, Cengage, Shell, WD-40, GM and other TechForce partners. Simply 
join TechForce's peer network to get started>>
Get featured on TechForce social media – Tell us your story
TechForce invites our peer network to tell us how you discovered your love of working with your hands. Was it fixing your bike, playing with blocks or taking shop class? Maybe you helped with a flat tire on a family road trip… Whatever your story, we want to hear it. A few lucky winners will be featured on TechForce social media for September's FutureTech Tuesday. 
Enter your story here>>
How Luke Walker went from technician to repair shop owner
Luke Walker knew from a young age that he wouldn't be happy working behind a desk. Read our latest blog to learn how he turned his love for fixing things into a successful career as a technician and shop owner, and get his advice for anyone interested in working with their hands. 
Read the blog>>
Resources for veterans transitioning to civilian technician careers
TechForce Foundation provides scholarships for veterans interested in technician training. You can find scholarships and additional training at JoinTechForce.org, the only online network built for future and working technicians. 
Get started>>
Current and former US service members are also eligible for career and technical education resources from the Departments of Defense, Labor, Education and Veteran's Affairs. Learn more here>>
Join in on the fun: Contests in TechForce's peer network
We asked the TechForce peer network "What celebrity would your ride be, and why?" We received some great answers, and the network's favorite response was Betty White (left) "because she never dies on me."
Join in on the fun with contests at JoinTechForce.org
Thank you to all TechForce Foundation partners!
Associations: Automotive Communications Council, Automotive Maintenance & Repair Association (AMRA), American Rental Association (ARA), Association for Career and Technical Education (ACTE), Automotive Service Association (ASA), Automotive Service Excellence (ASE), ASE Education Foundation, ASE Training Managers Council (ATMC), Auto Care Association/Women in Auto Care, Center for Advanced Automotive Technology (CAAT), Center for Automotive Diversity, Inclusion & Advancement (CADIA), Collision Repair Education Foundation (CREF), Coordinating Committee for Automotive Repair (CCAR), Fresh Start Women's Foundation, Harbor Freight Tools for Schools, Marine Retailers Association of the Americas (MRAA), Minnesota State Transportation Center of Excellence, National Association of Automobile Clubs of Canada (NAACC), National Automotive Service Task Force (NASTF), National Coalition of Certification Centers (NC3), National Center for Autonomous Technology (NCAT), SkillsUSA, STEAM Sports Foundation and American Trucking Association's Technology & Maintenance Council (TMC)
Celebrities: Charles Sanville (The Humble Mechanic), Lyn St. James (IndyCar), Bogi Lateiner (Girl Gang Garage), Steve Johnson (Steve Johnson Racing – NHRA) and Julia Landauer (Julia Landauer Racing – NASCAR)