Under The Hood | April 2021
Posted on April 15, 2021 by TechForce Foundation in Campaign News & Updates, News, Partnership, Scholarships
TOPICS IN UNDER THE HOOD FOR APRIL 2021:
FutureTechs Rock Awards | Join TechForce's Peer Network | John Weinberger Driven to Care Legacy Scholarship | Harbor Freight Teacher Excellence Prize | New Partners: CADIA & STEAM Sports Foundations | TechForce Scholarship | NC3 and SkillsUSA signing days
Nominate a student for the FutureTechs Rock Awards | Deadline April 20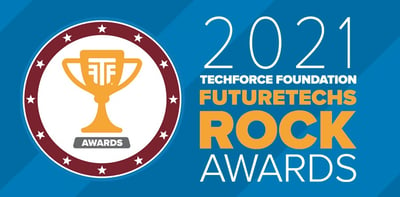 Over $14,500 in prizes are up for grabs in TechForce's 2021 FutureTechs Rock Awards! Anyone can nominate a student. Self-nominations are accepted. Ten finalists will be chosen by a panel of industry judges, and one student will go on to win the Grand Prize based on a public vote.
Take five minutes to nominate an outstanding transportation technician student. Nominations close this Tuesday April 20, so act today! Nominate a student for the 2021 FutureTechs Rock Awards>>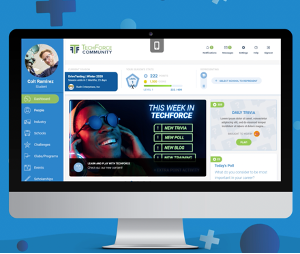 Join the world's only peer network dedicated to future and working technicians
Are you on TechForce yet? Experience the world's first and only peer network 100% dedicated to future and working technicians! Connect with other students, educators and working techs, compete in daily trivia and other fun challenges, and find events, trainings, scholarships and more. Join TechForce today>>

Apply for John Weinberger Driven to Care Legacy
Scholarships by April 30

The family of renowned automotive enthusiast, racer, and entrepreneur John Weinberger has teamed up with TechForce to offer a variety of scholarships.
The John Weinberger Driven to Care Legacy Scholarships support students with awards of up to $10,000 across a broad spectrum of automotive career disciplines. Per TechForce procedure, students must submit an Accelerate Tuition application and will be considered for all possible awards. Don't miss out! Learn about eligibility requirements and how to apply before the April 30 deadline here>>
Apply for the 2021 Prize for Teaching Excellence by May 21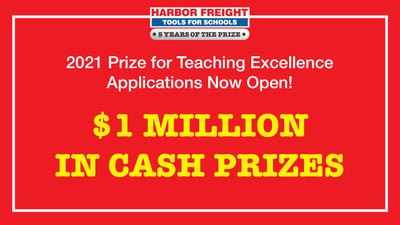 Harbor Freight Tools for Schools announced that applications are now open for its fifth annual Prize for Teaching Excellence. The prize will award over $1 million to 18 outstanding public high school skilled trades teachers and their programs. To apply before the May 21, 2021 deadline head to 
HFTforSchoolsPrize.org>>
TechForce welcomes CADIA & STEAM Sports Foundation as Association Partners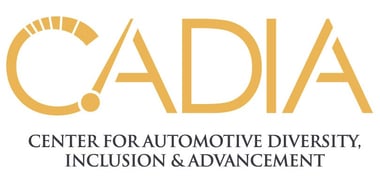 TechForce is excited to partner with Center for Automotive Diversity & Inclusion and Advancement (CADIA) in pursuit of our ongoing commitment to diversity and inclusion. CADIA is a non-profit that seeks to double the number of diverse leaders in automotive by providing diversity, equity and inclusion tools, networks, insights and practical advice to companies in the auto-mobility space. 
Learn more here>>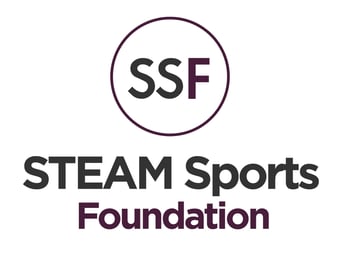 TechForce also welcomes STEAM Sports Foundation as an Association Partner in our workforce development campaign. The Foundation is dedicated to showing tomorrow's workforce career opportunities available via science, technology, engineering, arts and math (STEAM). 
Learn more about STEAM Sports Foundation here>>
TechForce scholarships help students pursue their passion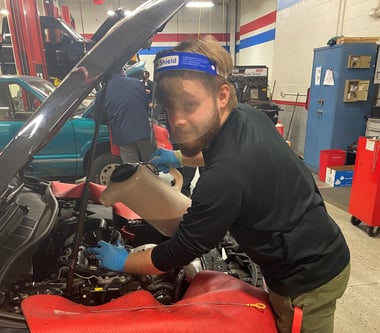 "With three generations of close family that work on cars, I became passionate about their engineering and mechanics at a young age," says Cody, a college-level technician student and TechForce Foundation scholarship recipient.
TechForce is proud to support passionate students like Cody with tuition scholarships. Learn how TechForce's scholarships can help you achieve your education goals and apply here>>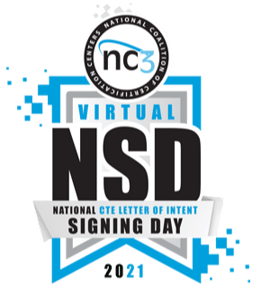 Celebrate technician careers with NC3 and SkillsUSA signing days
National Coalition of Certification Centers (NC3)'s National CTE Letter of Intent Signing Day is this Thursday, April 15. This day is dedicated to high school students who are making a commitment to technical education. Learn how you can celebrate your fellow students and the dignity of work>>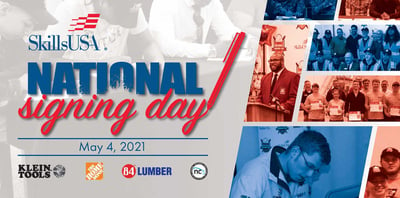 SkillsUSA National Signing Day will be held on Tuesday, May 4 to celebrate high school seniors and college/post-secondary students who have chosen to pursue a career as a professional in any of the skilled trades. Learn how you can get involved here>>
Thank you to all TechForce Foundation partners!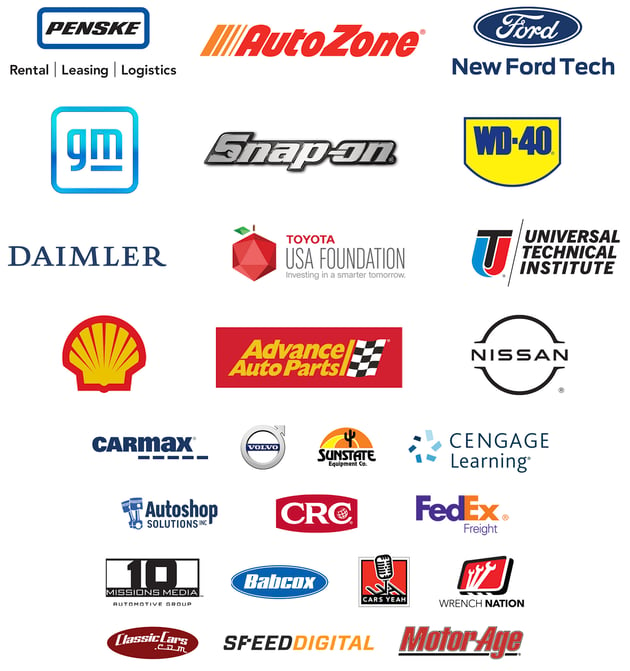 Associations: Automotive Communications Council, Automotive Maintenance & Repair Association (AMRA), American Rental Association (ARA), Association for Career and Technical Education (ACTE), Automotive Service Association (ASA), Automotive Service Excellence (ASE), ASE Education Foundation, ASE Training Managers Council (ATMC), Auto Care Association/Women in Auto Care, Center for Advanced Automotive Technology (CAAT), Center for Automotive Diversity, Inclusion & Advancement (CADIA), Collision Repair Education Foundation (CREF), Coordinating Committee for Automotive Repair (CCAR), Marine Retailers Association of the Americas (MRAA), Minnesota State Transportation Center of Excellence, National Association of Automobile Clubs of Canada (NAACC), National Automotive Service Task Force (NASTF), National Coalition of Certification Centers (NC3), National Center for Autonomous Technology (NCAT), SkillsUSA, STEAM Sports Foundation and American Trucking Association's Technology & Maintenance Council (TMC)
Celebrities: Lyn St. James (IndyCar), Bogi Lateiner (Girl Gang Garage), Steve Johnson (Steve Johnson Racing – NHRA) and Julia Landauer (Julia Landauer Racing – NASCAR)
Written by TechForce Foundation