GRAND PRIZE WINNER HAS BEEN ANNOUNCED!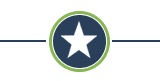 About the TechForce Foundation
Techs Rock Awards

When Techs Rock, America Rolls!® And here at TechForce, we're proud of the community of professional transportation technicians who are full of passion and grit, exhibit true excellence in their work and drive the future of our industry – ultimately propelling their companies to new growth and success.
That's why we're seeking the best technicians across the country and honoring them with the 2022 TechForce Techs Rock AwardsTM. Winners will receive special prizes and be celebrated throughout the industry via both digital and print promotion.


Important Dates to Remember:
Nominations Open
October 24, 2022

Nomination Deadline
November 4. 2022 at 5 PM EST/ 2 PM PST

Category Winners Announced
& Online Grand Prize Voting Starts
November 28, 2022 at
11 AM EST/ 8 AM PST

Voting Ends
December 2, 2022 at 11:59 PM PST

Grand Prize Winner Announced
December 6, 2022
Outstanding Mentor
For providing support and guidance to the industry's future techs.
Rookie of the Year
For up-and-coming tech professionals with under two years of experience.
Die Hard Award
For industry super fans who live, breathe, sleep, and thrive in their career.
Barrier Buster Award
For showing heart and passion in overcoming obstacles to succeed.
Pay it Forward
For being a community advocate and inspiring the next generation of techs.
Each of the five (5) Category Winners, as selected by an esteemed panel of judges, will receive a prize package valued at over $1,700 from TechForce partners including Ford Motor Company, AutoZone, CRC Industries, Snap-on Industrial, Advance Auto Parts, WD-40 Company and Cengage.
One (1) Grand Prize Winner will receive an all-expenses-paid trip to STX 2024 in Orlando, FL valued at $3,000 courtesy of Advance Auto Parts, along with an additional prize package valued at over $5,500 from TechForce partners CRC Industries, Ford Motor Company, Snap-on Industrial, Advance Auto Parts, WD-40 Company and AutoZone.
Nomination Eligibility and Requirements
Nominate a technician: 
To nominate a technician, please offer details on your candidate in the nomination form above. Nominations closed on Friday, November 4, 2022, at 5:00 PM EST/ 2:00 PM PST.
Nominees must be professional technicians, working full-time in the auto, diesel, collision repair, motorcycle, marine, aviation, restoration or motorsports industry. Nominees shall exhibit exemplary character and be making a positive impact in their workplace and/or community; be respected for their technical skills and reputation as a qualified tech; and have concrete examples of how they exceed expectations in the category being nominated for.
Must be 18 years or older
Must reside within the 50 United States or District of Columbia (Washington D.C.)
It is highly encouraged to nominate technicians who have achieved workplace accomplishments and milestones in the past 18 months.
An individual may only be nominated in one category.
Only one individual nominee is permitted for your submission. If you wish to nominate more than one person, you must submit separate nominations for each individual.
Each essay question should be answered in complete sentences.
The "Additional Contact" field is a great place to list the nominee's supervisor or the nominee organization's Communications or Marketing contact.
Nominations must be submitted through the Techs Rock Awards online nomination form.
Once nominated, the nominee will receive a confirmation email to accept the nomination and answer a short survey. The acceptance survey must be completed by Sunday, November 6, 2022, at 11:59 PM PST (2:59 AM EST on 11/7), or the nomination will not be considered for the program.
Chosen honorees must be willing to have their name, photo, and company name and logo published in a digital and print marketing campaign announcing the winners.
Honorees may also be asked to participate in a photo shoot, in addition to a Q&A-style interview with our editorial team.