Happy Holidays from TechForce Foundation!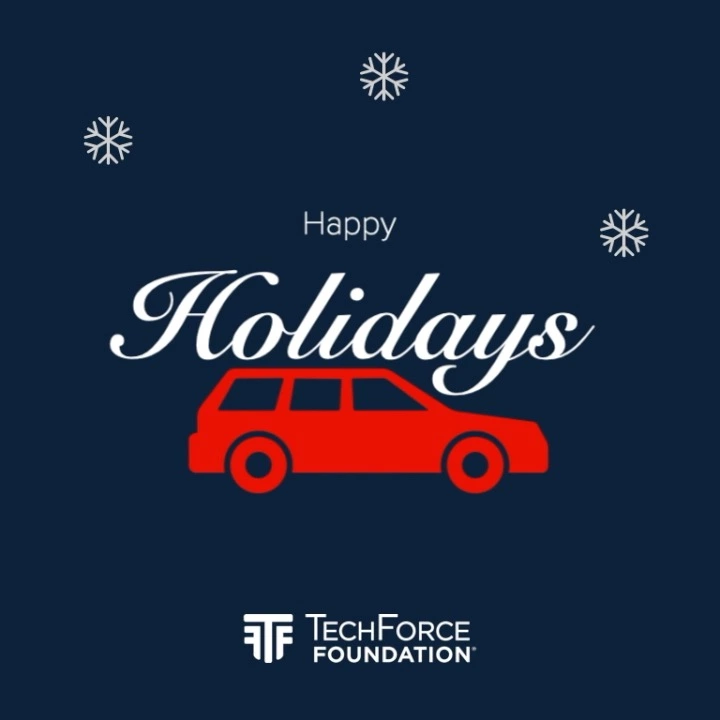 Thank you for your support this past year! We could not have achieved all we did for technicians and technician students without you, and we achieved quite a bit.
2022 saw the launch of the TechForce App, making it even easier to join the only career platform dedicated to the technician workforce. We also continued TechForce's Diversity & Inclusion efforts, including our weekly Women Techs Rock interview series.
TechForce also celebrated the 4th annual FutureTechs Rock and Techs Rock Awards, launched our Mobile STEM Career Center, welcomed exciting new partners in our workforce development campaign, and continued to award over $1.5 million in scholarships and grants to students with financial need. TechForce has now helped over 40,000 future technicians pay for their technical education since our founding!
>We're also getting closer to our goal of raising $750,000 to promote the skilled trades and even more scholarships, take students to premier industry events and support our community of students, techs and instructors. Donate today and help make this happen.
TechForce Foundation wishes you and your family a happy & healthy holiday season and a wonderful New Year. We can't wait to see you virtually in TechForce and live at our STEM Career Center in 2023!
Happy Holidays,
The TechForce Foundation TeamDriving Tomorrow's Workforce of Technicians™