Barrett-Jackson | Scottsdale, AZ - Jan 21 to 29
TechForce Ticket Giveaway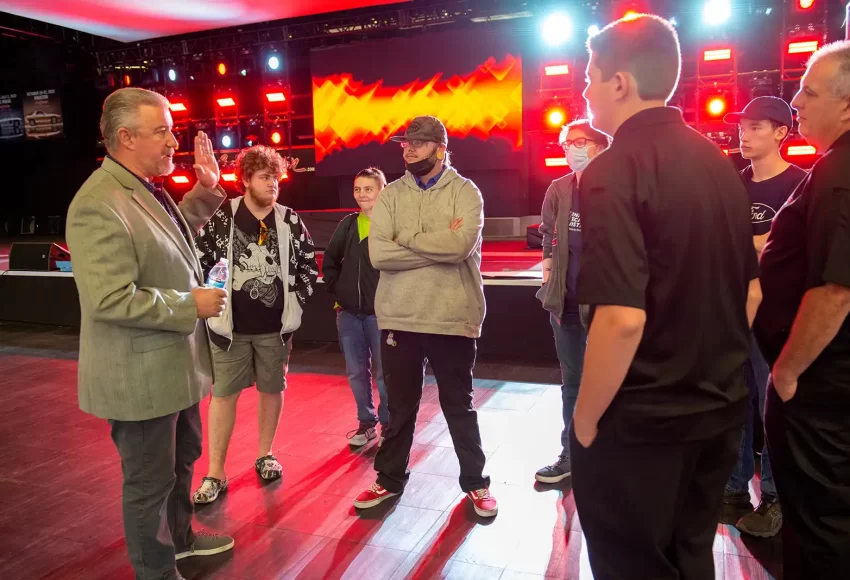 TechForce Has Tickets For You
STUDENTS & INSTRUCTORS ARE WELCOME TO REQUEST TICKETS
Must be used by students enrolled in a tech program and/or an instructor teaching such a program. You may request 1 additional ticket for a friend.
Participants can only select one day to attend: January 21, 2023 or January 22, 2023.
Select "VIP EXPERIENCE" when registering if you would like to participate in the VIP experience each day (time TBD) which will start from the TechForce booth. Otherwise, this is a free general admission ticket to Barrett-Jackson Scottsdale that you can enjoy on you own!
You're invited to join us at Barrett-Jackson in Scottsdale, AZ happening January 21-22, 2023. For over 50 years car enthusiasts from all over the world come to participate in one of the best attractions for car lovers in the USA.
When:
Saturday
January 21, 2023 from 8am-5pm
TechForce will be hosting a booth at STEM FEST located in the Equidom.
You are invited to stop by while you enjoy your day at Barrett-Jackson
Sunday
Jan 22, 2023 from 10am-4pm
TechForce will be at the FCCS in the Polo Field.
Registration / Tickets are at no cost but limited! 
How to get your ticket:
Log-in or create your TechForce account here: https://techforce.org/app/sign-up
Once logged in, Get Your Tickets.
Click "Request free ticket for this event" and enter your information in the pop-up

TechForce staff will reach out to you with your event ticket!
Note: After completing these steps you may see the message "Your request for Free Ticket is pending…" Don't worry! TechForce staff will review all ticket requests and reach out to you directly.
New to TechForce? Welcome! It only takes a few seconds to sign up. Once you have created an account, visit the events page to get your Barrett-Jackson tickets and look through all of the other events happening in your area!