The official newsletter of TechForce Foundation®, made possible by donors like you who believe everyone should have a chance to succeed.
TechForce Foundation,
We at TechForce hope your 2023 is off to a great start… our's certainly is! Read our January newsletter below for scholarship opportunities, a FutureTechs Rock Awards update, contest results and more. We hope to see you at one of this spring's events!
---
Top Stories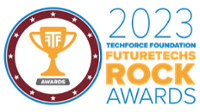 TechForce is seeking the best transportation technician students to award over $12,500 in prizes and scholarships from partners including Nissan, Advance Auto Parts, AutoZone, Cengage Learning, CRC Industries, New Ford Tech, Mighty Auto Parts, Snap-on Industrial, Volvo and WD-40 Company! Are you a student, or do you know one? Enter a nomination today at TechForce.org/FutureTechsRock. The deadline to nominate is Friday, Feb. 10 at 5PM PT/ 8PM ET.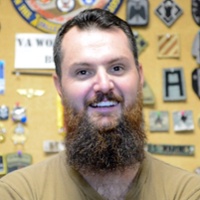 Sunstate Equipment technician Conor jumpstarted his civilian career thanks to TechForce's donor-supported Veterans At Work: Military Transition Fund. He says, "TechForce is an unbelievable free resource and it has been a big help throughout my entire process from school to career." Read Conor's technician journey here.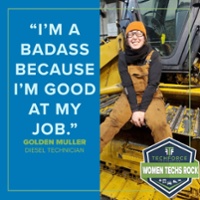 Meet heavy diesel technician Golden Muller, Lead Power Plant Mechanic at the National Science Foundation's Palmer Station in Antarctica! Hear how her technician career allowed Golden to become one of only 256 women to ever winter at the South Pole in her #WomenTechsRock interview, a part of TechForce's ongoing Diversity, Equity & Inclusion (DEI) initiatives.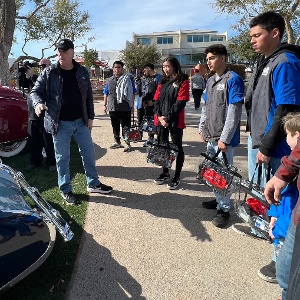 This past weekend TechForce hosted technician students and instructors at the Arizona Concours d'Elegance. Guests had the opportunity to network with classic car collectors and learn about technicians' role in the restoration and collector car industries. Thank you to our donors who made this experience possible! To find future events like this, create your free TechForce account today>>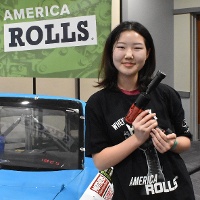 As a charitable organization, TechForce Foundation relies on donors like you to make the programs you read about here possible. Your gift becomes the scholarships, grants, experiences, and resources we use to support students. Donate today.
---
Scholarships & Grants
Below are just a few of the scholarships currently open in TechForce. Visit TechForce.org/Scholarships to learn how TechForce can help you cover the cost of your technical education.

TechForce Accelerate Tuition Scholarships
Deadline: Jan 31, 2023 | Amount: $1,000–$2,000
Learn more and apply>>

TechForce Life Happens Emergency Grants
Deadline: Jan 30, 2023 | Amount: $400–$1,200
Learn more and apply>>

The Pheobe Omlie Scholarship
Deadline: Mar 1, 2023 | Amount: $500–$2,500
Learn more and apply>>

Professional Aviation Maintenance Association Scholarships
Deadline: Mar 1, 2023 | Amount: $1,000–$2,000
Learn more and apply>>

The Brown Hudner Navy Scholarship
Deadline: Mar 1, 2023 | Amount: Varies
Learn more and apply>>

Collision Repair Education Foundation (CREF) Scholarships
Deadline: Mar 9, 2023 | Amount: $500-$5,000
Learn more and apply>>
---
Upcoming Events
Join us for an upcoming event! Find industry events like these and more in TechForce. Get started with your own free account here>>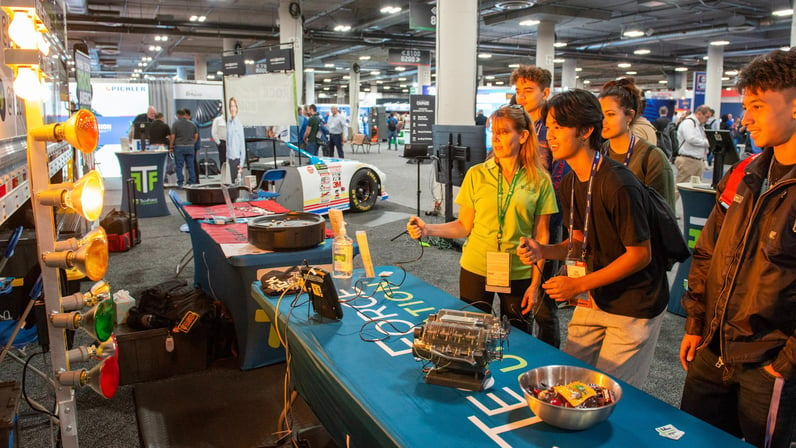 Don't miss the TechForce Mobile STEM Career Center at the EVIT Expo 2023 this Saturday, Jan. 28 from 9AM – 1PM in Mesa, AZ. Stop by our exhibit at the free family-friendly event for games and to learn more about high-tech in-demand technician careers. View event details.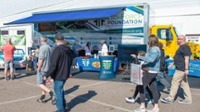 Join us for another fun & free Arizona event! TechForce's Mobile STEM Center will be at Concours in the Hills on Feb. 4 from 10AM – 3PM in Fountain Hills, AZ. Be sure to stop by for games, career resources, and to say hi! View event details.
---
Other Stories
Nissan & INFINITI students, we have scholarships for you!
Students in Nissan and INFINITI training programs across the US are encouraged to apply for TechForce scholarships. Thanks to these companies' support, TechForce has scholarships set aside just for students in their programs. Indicate that you are a Nissan or INFINITI student when applying for a TechForce Accelerate Tuition scholarship to get started. Apply for TechForce scholarships here>>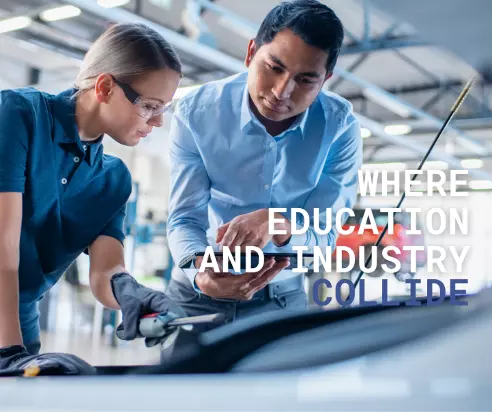 TechForce partners Ford Motor Company Fund and Enterprise Holdings Foundation have announced a strategic partnership to support the growth of the Collision Engineering Program (CEP). The CEP is also partnering with TechForce to administer the Ford Fund scholarships for students enrolled in the Program. Read the full announcement here.
TechForce is proud to welcome Tire Business, Navistar, Aviation Maintenance Council (AMC), and Women in Motorsports North America as supporters of our mission to build the next generation of technicians.
TechForce is also proud to recognize the renewed partnerships of Advance Auto Parts, CarMax, Cengage Learning, CRC Industries, Endeavor Business Media, Footprints Foundation, Penske Truck Leasing, Volvo and WD-40 Company. View our list of partners here.
Congratulations to the winners of TechForce's Winter Leaderboard Challenge. One student, instructor and school each received AutoZone gift cards up to $1,000 for having the highest engagement in Network activities during the winter 2022-2023 season. The next Leaderboard Challenge starts February 6. Don't miss out. Log in or join TechForce to participate and get active in building technical careers!
---
Stay connected. Get the TechForce App!


Join the great organizations below in supporting TechForce.

Donate Now
Thank you to TechForce Foundation's top-tier Corporate Partners and Celebrity Ambassadors!