The Techs Rock Awards are open, our new Technician Supply & Demand Report is on the way, new scholarships and free events are available, and the TechForce app is live. TechForce Foundation's October newsletter is all treats, no tricks!


---
TOP STORIES – October 2022


Techs Rock Awards are now open – Nominate a technician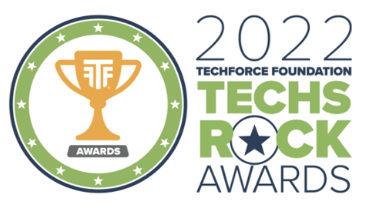 Nominations for TechForce's 2022 Techs Rock Awards are open through Friday, November 4th. More than $17,500 in prizes along with industry-wide recognition will be awarded to five transportation technicians. Nominate a tech now at TechForce.org/TechsRock!


2022 Technician Supply & Demand Report to be released next week
TechForce Foundation's Supply & Demand Report is relied upon by executives, recruiters, and educators throughout the industry as the authority on the ongoing technician shortage. The highly anticipated 2022 update will be released next week from AAPEX in Las Vegas! Keep an eye on your inbox for the announcement. In the meantime, catch up on the 2021 Report for an idea of what's to come.


Get the TechForce App!




---
SCHOLARSHIPS & FINANCIAL AID – Apply now!
Don't let the cost of school scare you this Halloween. TechForce scholarships and grants cover educational expenses including tuition, tools, books, transportation, and even emergencies! Visit TechForce.org/Scholarships to discover scholarships from around the industry, on top of the opportunities below:



Opportunity: TechForce Accelerate Tuition Scholarships
Deadline: Oct 31, 2022 | Amount: $1,000–$2,000
Learn more and apply>>



Opportunity: Life Happens Emergency Grants
Deadline: Oct 31, 2022 | Amount: $400–$1,200
Learn more and apply>>



Opportunity: Ford Training Scholarships
Deadline: Oct 31, 2022 | Amount: Varies by Award
Learn more and apply>>



Opportunity: Driven to Care: Dale Schneider Memorial Fund
Deadline: Oct 31, 2022 | Amount: $1,000
Learn more and apply>>



Opportunity: Pedal to the Metal Advanced Training Tuition and Relocation Awards
Deadline: Oct 31, 2022 | Amount: $450–$1,000
Learn more and apply>>




Opportunity: Federal Student Loan Debt Relief
Deadline: Apr 30, 2023
Amount: Up to $10,000 or $20,000; See application for details
Learn more and apply>>


---
UPCOMING EVENTS
Meet up with TechForce at these upcoming events. Be the first to know about free tickets to events & experiences. Get the TechForce app at TechForce.org.
Visit the TechForce STEM Career Center at AAPEX 11/1-11/3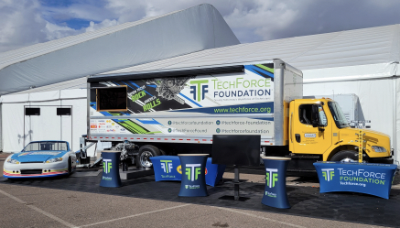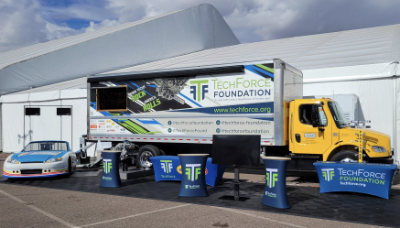 If you're in Las Vegas next week be sure to stop by our mobile STEM Career Center, sponsored by Autolite and Penske Truck Leasing, at AAPEX 2022. Our interactive exhibit is open 9 am – 5 pm Nov. 1st to 3rd in the Tool & Equipment Section on the 1st floor of the Venetian Expo, Booth R-8438. See you there!


Your free ticket to Collision Careers Pit Stop on 11/19 & 12/10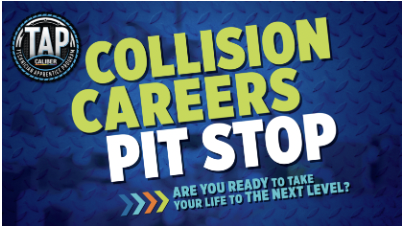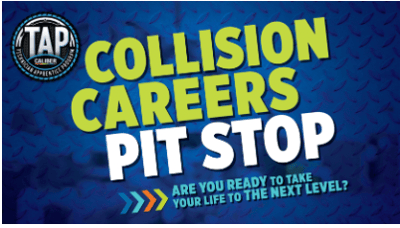 Collision Careers Pit Stop is coming to Texas for events on Nov. 19th and Dec. 10th. Attendees will get exclusive collision shop tours, hands-on paint and technician demos, and the chance to modify, race and even win a high-speed RC car! The event is hosted by TechForce, Learning Undefeated and Caliber Collision. Registration is free but limited, so get your tickets today>>


---
MORE NEWS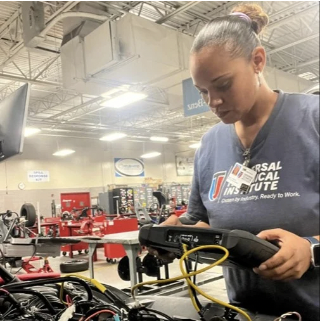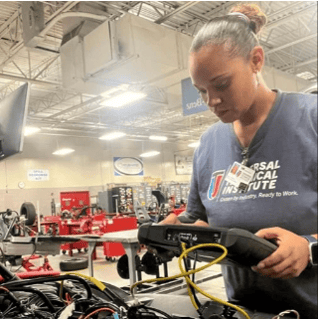 Grant recipient Jinelee found her passion during the pandemic
Women Techs Rock grant recipient Jinelee discovered her passion for a tech career during the pandemic, and is already well on her way to achieving her new dream of owning an all-women's garage! Let Jinelee's story inspire you to find a TechForce scholarship of your own.


Support TechForce at no cost to you with AmazonSmile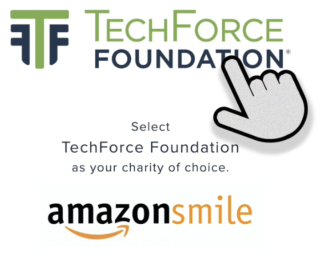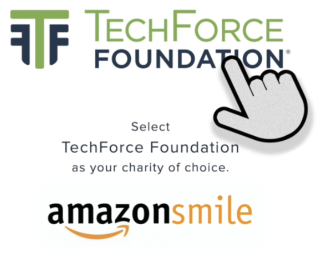 Your Amazon shopping can support TechForce by following these simple steps: 1) Go to Smile.Amazon.com, 2) Sign in, 3) Select TechForce Foundation as your charity, and 4) Start shopping! A percentage of your Amazon purchases will support TechForce at no cost to you. Be sure to shop at Smile.Amazon.com instead of plain old Amazon.com this holiday season!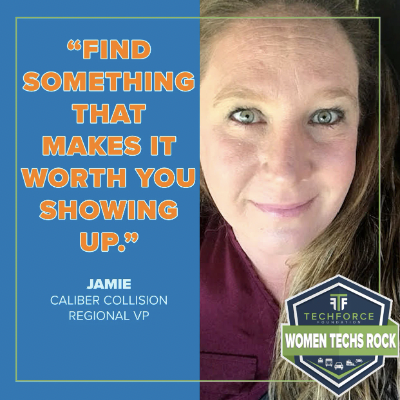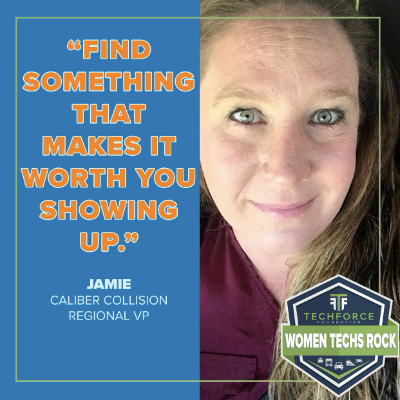 #WomenTechsRock: Caliber VP Jamie's career took her from tech to exec
TechForce recently featured a conversation with Caliber Collision Regional VP Jamie in our #WomenTechsRock interview series. Jamie started with Caliber Collision even before she was a tech, and worked her way up to where she is now. Watch the interview to hear Jamie's advice.
Know a tech we should interview? Tell us at TechForce.org/WomenTechStories


Join the great organizations below in supporting TechForce. Donate now
Thank you to TechForce Foundation's top-tier corporate partners and celebrity ambassadors!


For TechForce news, follow us on social media.
News
Bill Neale Automotive Fine Art Award for High School Students Call for Entries to Launch at Mecum Dallas 2023 – Award Honors World-Renowned Dallas-based artist

News
Steering Futures: TechForce Foundation Launches "Grab the Wheel" Campaign for Future Techs New initiative aims to accelerate the next generation of skilled technicians August 30,
Please share your contact details and get in touch with one of our workers.
"By connecting students, instructors, industry pros and working techs, the TechForce Foundation provides unilateral support to the transportation industry's technician recruiting needs… The administration of our Scholarships by the TechForce team has been instrumental in delivering us with a successful method to gain interest from qualified candidates as well as provide our students with additional assistance to complete their education."