Alejando Finds his Path to Success with a TechForce Scholarship
About TechForce scholarships
Alejandro received a Ford ASSET Accelerate Tuition Scholarship from TechForce Foundation. TechForce scholarships and grants help students pay for their technician training expenses. Learn how TechForce Foundation can help you cover the cost of tuition, tools, books, transportation and even emergencies at TechForce.org/Scholarships
A bright future as a technician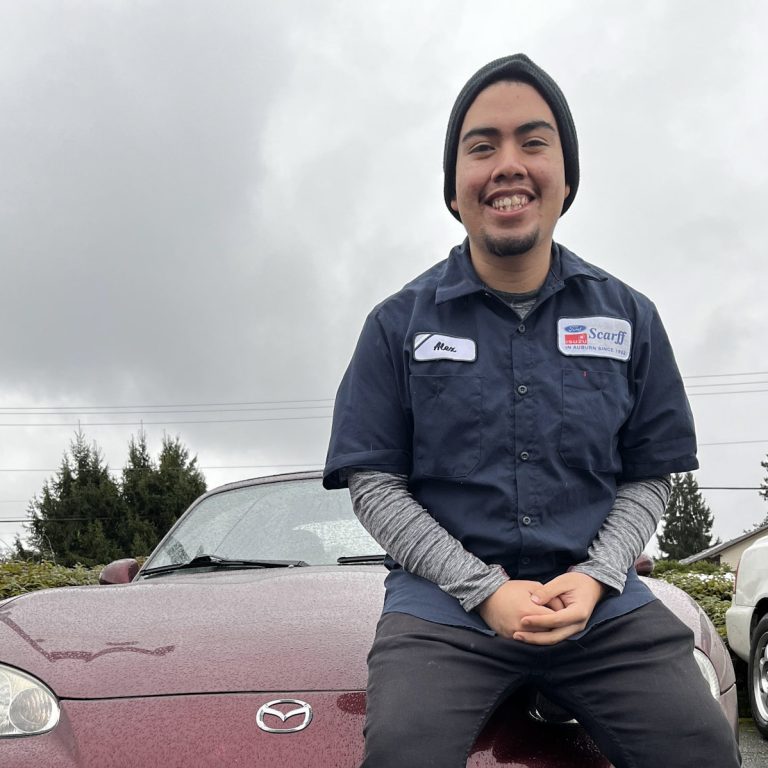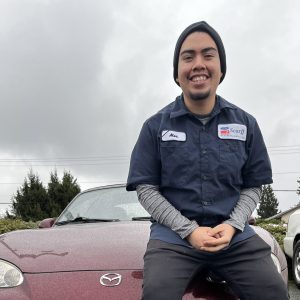 Alejandro is excited about becoming an automotive tech!
"I would like to tell you why the right path to success for me is being an automotive technician. Ever since I was a toddler I've always loved being around and working on cars. Throughout the years my passion for automobiles has grown even more profoundly. Before enrolling into a technical college and joining the Ford ASSET program, my skills, knowledge, and understanding of how a vehicle works were dismal."
Although I haven't had much experience with cars, that didn't stop me from attempting to do my own oil change, and I quickly learned why choosing the right tool for the job is important. That's why I decided to join the Ford ASSET program. To me, a technician is somebody who follows the specifications in shop manuals such as torquing the bolts to the right specification and not just 'good and tight'. I want to learn the proper way to not only diagnose, but to be able to perform repairs that are up to the standards of a major automotive manufacturer.
After just two quarters in school I have greatly improved my confidence in working on a vehicle but also my knowledge and hand skills. I am dedicated to graduating from technical school and becoming a technician. I have seen what a well-trained technician can do on a race track, when it comes to safety and making sure that a car can consistently perform. There are no cutting corners!"
Driven by passion and purpose
Alejandro's passion for automotive fills his free time. If he is not in school, he's at work trying to get as many hours and experience as he can. Alejandro says, "My parents aren't able to financially support me in my pursuit of a better career. I've paid out of my own pocket for tuition. I have been able to stay on top of my grades and maintain focus on my education."
Alejandro's goals are closer with TechForce scholarships
Alejandro's dream is to one day open up his own shop. He says, "I want to be able to run a business but also not just be a manager/owner that doesn't know how to repair or diagnose a vehicle. Being a well-trained automotive technician would allow me to have the necessary skill set to work and to follow my dreams."
Alejandro is paying for his own education and is only able to work 20 hours a week due to his school schedule. A Ford ASSET Accelerate Tuition Scholarship provides financial assistance so that Alejandro can continue his education and pursue his dream career in automotive.
###