Meet the Fall 2022 Recipients of the Brienne Davis Memorial Scholarship
TechForce Foundation has awarded the Brienne Davis Memorial Scholarship to Kiree and Savannah, two students studying to pursue careers as NASCAR technicians. The scholarship is awarded annually in memory of NASCAR official Brienne Davis.
TechForce had an opportunity to speak with both women, and learn more about their interest in automotive and motorsports, and their plans for a career in NASCAR.
Kiree is breaking barriers as a NASCAR student
Kiree says, "Growing up I didn't know exactly what I wanted to be until high school. I always wanted to be challenged and the automotive field allows me to learn something new every day. I am willing to put everything into learning more about every car field, especially NASCAR."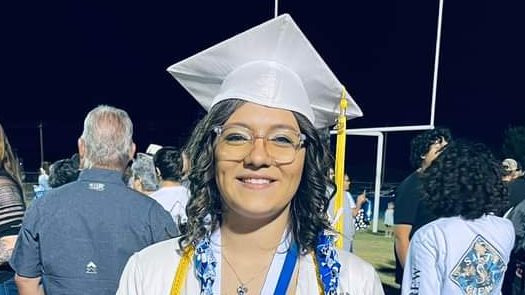 She recognizes that as a woman, she will be a minority in the automotive field, and even more so in NASCAR. She says, "The automotive industry also lacks females and I believe that women have a big part in this world, but are hardly ever seen." She has experienced the difficulty of being a woman in the automotive field firsthand, as an employee of an automotive shop. She says, "It wasn't the best because I was pushed and I was misjudged. Not many people were willing to let me do much because I am female. However, most of the time I would hide in the background, and as soon as they left I would work on my car and they would not suspect anything once they received it." Kiree did eventually leave this place of employment, partially because she felt she was underestimated due to her gender. However, this has definitely not dissuaded her from trying to pursue an automotive career!
As a future female technician, Kiree was ecstatic to receive the NASCAR/Brienne Davis Memorial Tuition Scholarship. Kiree shares, "I would love to inspire other women and little girls to do whatever they want and let them know that anything is possible."
The scholarship will make it possible for Kiree to finish her education, and then start her career as both a technician and a mentor to young women interested in the field.
Savannah has a passion for motorsports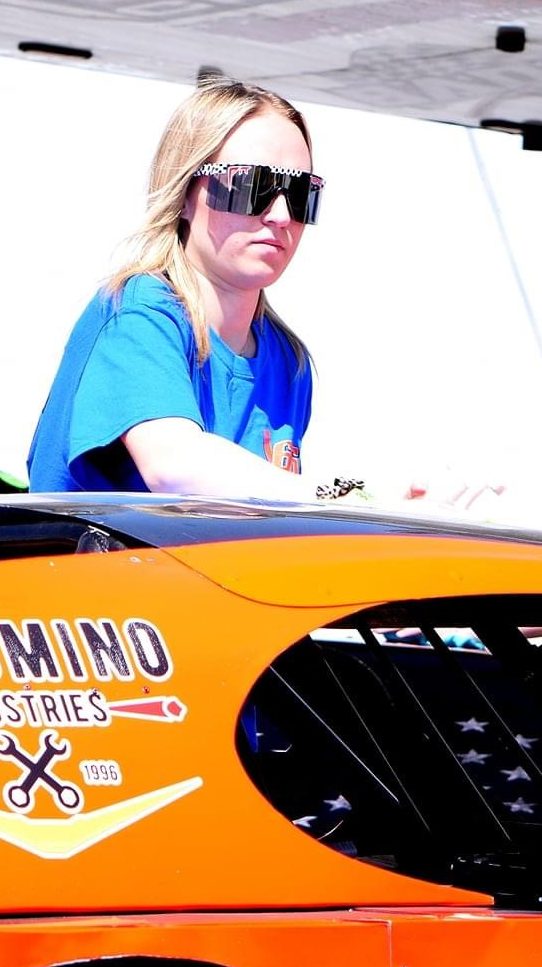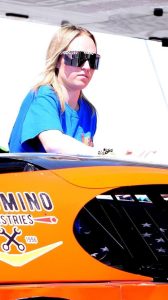 Savannah says, "My passion is Automotive Engineering, specifically a NASCAR career. I've chosen this as my dream career for many reasons… the work we put into the race car so it can travel at high speeds bring happiness and the feeling of accomplishment that I have never gotten from anything else…. It is a science to work on these cars. The more I work on them, the more I learn and understand. I love getting into the grit of things, figuring out the problem, and working with my body to achieve what the project needs… [and] I love a challenge! I am passionate about the career I chose to pursue, as it is what I love."
Savannah continues, "I am specifically interested in NASCAR because it is a very important part of my life. I grew up with it, would watch it with my dad, and I help work on his race car with him two times a week and we race on Saturdays. When we race, I am a part of my dad's pit-crew. I change tires, and adjust camber, tow, wedge, temperature and pressure of tires after a practice or race. I thoroughly enjoy this work. Adjusting the cars' travel so that we can turn left for an hour. There are so many things that go into building a race car and every part of it makes me feel like I can do anything. I want to be able to race my own car one day, that is my goal. Yes, NASCAR is turning left for hours on end. That's what the world sees. Unless you are a part of it, you wouldn't understand the mechanics that go into it. Knowing everything the car needs. When things go wrong, knowing what to do. I love the technical pieces, the speed, the adrenaline rush and the emotions it makes me feel when I am out there working on the car. To say I love NASCAR is an understatement."
Savannah is obviously passionate about NASCAR, and she is so thankful to be a recipient of the NASCAR/Brienne Davis Memorial Tutorial Scholarship. She is beyond grateful that the scholarship will enable her to continue to pursue her life's passion!
Apply for TechForce Scholarships
Pay for school with scholarships, not loans. TechForce scholarships & grants cover more than just tuition. Whether you need help with the cost of tools, books, transportation, or even emergencies, TechForce can help. Learn more at TechForce.org/Scholarships