TechForce makes it easy for future technicians to apply for scholarships. Check out our step-by-step guide.
"TechForce connected me to scholarships, apprenticeships, mentors and jobs. I am so grateful for help in fast-tracking my career. "
Jeremy T., Recipient TechForce/ Snap-on Relocation Grant
Our Impact & Success Stories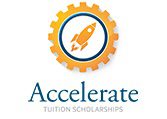 Tuition scholarships support financially-disadvantaged high school graduates, career-changing adults and Veterans pursue a post-secondary  education in auto, aviation, collision, diesel, marine, motorcycle, motorsports, restoration, welding and emerging technologies.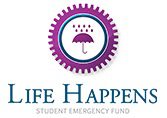 Life Happens emergency funds aid students experiencing a sudden, financial crisis and need help to stay in school. No matter how much we plan or how hard we work, sometimes life just happens!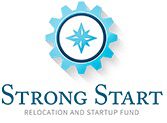 Strong Start relocation grants help students with financial need get their bearings when starting technical school by covering relocation and moving costs, startup expenses, such as utility and security deposits, and first month's rent and food.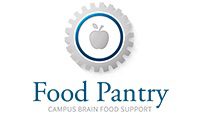 TechForce Foundation stock and operates emergency food pantries and provides short-term, petty cash emergency relief for students experiencing sudden hardship.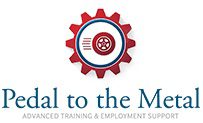 Pedal to the Metal grants assist soon-to-graduate, post-secondary technical students with tuition scholarships and relocation grants to pursue advanced-training they otherwise couldn't afford.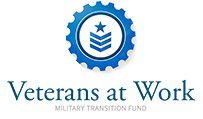 Grants to Veterans who served honorably in the US Military and wish to transition their skills into technician jobs at home. Grants bridge the gaps that their VA  benefits don't cover.
We honor those In Memoriam:
Andrew Carl Sliwinski

William "Willy" Bertoti

Terry Emig

John F. Weinberger

Andrew VanGorder

Justin E. Beutel

John E. Leao II

Bobby Bove

Daniel W. Gruber

John & Helga Garofalo

Jerry W. Reynolds Sr.

Matthew W. Madole

Brienne Davis

Richard "Pup" Conklin
Honor the legacy of a loved one by establishing a scholarship fund In memoriam and having friends and family contribute. This a wonderful way to celebrate their life and passion, while paying it forward to financially-struggling students.
What is a TechForce scholarship?
A TechForce scholarship (or cash grant) is a financial award to aid you in paying for the cost of your education. It does not require repayment.  TechForce scholarships are privately funded by our partners, meaning the funds come from corporate and individual donors – not the government.  It's expected our scholarships are added to any other financial support you receive.
Do I have to pay to search for scholarships?
No – Joining TechForce is free and you'll find valuable resources about a technician career, jobs and scholarships!
Who can apply for a scholarship?
TechForce Foundation is a national nonprofit corporation, recognized by the IRS as a 501(c)(3) public charity.  Our Board of Directors has established the Minimum Eligibility Requirements for students:
Be a U.S. citizen,  a permanent resident or approved DACA status; 

Have a high school diploma or GED;

Be an enrolled future student — or — an active, current student in good standing at a post-secondary, accredited educational institution offering a vehicle technician curriculum;

Must demonstrate financial hardship by having a completed and approved FAFSA on record at campus (or other financial-need based evidence, if using DACA status) available for review by the Foundation; 

Applicants must also meet any requirements posted for specific scholarships or grants offered by the Foundation (such as minimum GPA, start date, school program, etc.)
I still need help.Where can I get answers?
Email:

  Use the

Contact Us form

on this website to send a message, including your school name, student ID# and the issue you're having.  We'll get back to you typically within 2 business days.

School Staff:

  Ask your campus Student Services department – they have a wealth of information and experience assisting students. 

TechForce Network Issues:

  Click the chat box circle on the lower right of any TechForce Network page to connect to the Help Desk.
Call us Toll Free:   Our number is (866) 519-6923.  If we don't pickup (we're a small crew!), leave a message along with your Student ID#, the issue you are having, and a call back number.  We'll get back to you, typically within 2 business days.
Do I have to fill out a FAFSA before I apply for scholarships?
Yes – TechForce Foundation scholarships are need-based as determined by your completed and approved FAFSA for the current school year. If you are DACA status, we will consider other need-based evidence provided to your school.
How do I apply for a scholarship?
Create a profile in the TechForce Network, our free online career hub, and click on Scholarships. You'll find a video and tips to help you apply.
As a Veteran and/or a woman, do specific scholarships exist for me?
Yes, TechForce receives donations through the Combined Federal Campaign (CFC #70172) for Veterans.  Many donors also give specifically to help certain groups of people, such as women or people with learning differences. Follow the standard application process and you will be automatically matched to these opportunities.
How do I find the status of my scholarship application?
Login to your scholarship portal through TechForce and check!  Make sure to review the Award Cycles and Decision Days calendar first to make sure it's decision time – we run different cycles throughout the year.
How many scholarships can I apply for and how many times can I apply?
We run new cycles all year long and you can apply for all you're qualified for!  So Login to TechForce often; you don't want to miss out on something new!
Why don't I get picked for an award?
TechForce has awarded millions in scholarships since our start, but there is not enough money for everyone.  So keep trying – we're always raising new money and we love persistence!
Are other scholarships available?
Yes – After you apply for TechForce support, look for our list of other organizations to see external opportunities from credible partners we work with. You can also check with your school for other sources.
Why won't my Login work?
The most common reasons are:
Email account

:  Use your PERSONAL email address – the one that is on file with your school.

Password

:   If you can't remember your password, from the Login page, click "Forgot your password" and follow the process to reset your password.

Account Confirmation Not Completed

– Make sure you have confirmed your account.  Check your SPAM/JUNK folder if you have not seen the email confirmation link. 
Ways You Can Help Students
SCHOLARSHIPS

DONATE YOUR CAR

IN MEMORIAM

IN-KIND